Baby- en kindernamen voor meisjes
Nog geen leuke kindernaam gevonden voor jouw baby in opkomst? Wordt het een meisje? Kijk dan eens op deze pagina met de top 20 van voornamen voor meisjes ter inspiratie. Tip: denk goed na over de combinatie met de achternaam. Levert een bepaalde voor letter geen rare initialen op? En is de naam ook nog leuk als het kindje geen baby meer is maar een puber van 15 of een volwassen man of vrouw die bankier wil worden?
Populairste baby namen / voornamen voor meisjes in 2009
Hieronder vind je een overzicht van de populairste babynamen voor meisjes in de eerste helft van 2009.

Kijk ook eens op onze pagina's:


A | B | C | D | E | F | G | H | I | J | K | L | M

N | O | P | Q | R | S | T | U | V | W | X | Y | Z

Terug naar letteroverzicht
Aabir
Aaf
Aafje
Aafke
Aafra
Aagje
Aagje-Anne
Aalaa
Aaliya
Aaliyah
Aalìyah
Aaliyha
Aaltje
Aaltjen
Aalycia
Aanchal
Aanisha
Aaralin
Aaricia
Aartje
Aasiyah
Aatikah
Aayaat
Aayura
Abak
Abbey
Abbinaya
Abby
Abby-Gaëlle
Abbygail
Abby-Gail
Abby-Shane
Abede
Abegail
Abellyn
Aberdina
Abida
Abide
Abigael
Abigaël
Abigail
Abigaïl
Abigaile
Abigal
Abigayle
Abiha
Abimaël
Abir
Abisha
Abishna
Abisiga
Abla
Abrar
Abril
Abygail
Acacia
Acelya
Açelya
Achaline
Achavah
Ada
Adája
Adaku
Adalina
Adama
Adanna
Adanniya
Adanya
Adda
Adela
Adelien
Adelina
Adeline
Adelisa
Adi
Adiënne
Adina
Adinda
Adira
Aditi
Adity
Adjana
Adjanna
Adjoa
Adna
Adni
Adriaantje
Adriana
Adriane
Adrianna
Adrianne
Adriëlla
Adriënne
Adrijana
Adunya
Adyan
Aeden
Aelan
Aelena
Aëll
Aeltsje
Aemke
Aemy
Aemy-Jane
Aengel
Aeon
Aerin
Aeryn
Aesha
Afani
Afarinesh
Afelien
Afeny
Afiena
Afina
Afke
Afnaan
Afnan
Afnane
Afnen
Afra
Afrin
Afsaneh
Aga
Agafe
Agata
Agatha
Agathe
Aghalelodosa
Agien
Agnes
Ágnes
Agnetha
Agustina
Ahla
Ahlaam
Ahlam
Ahlem
Ahsen
Aibhlinn
Aicha
Aîcha
Aïcha
Aida
Aïda
Aidan
Aiden
Äiden
Aidynn
Aika
Aikaterini
Aiko
Aila
Ailani
Ailanni
Ailany
Ailed
Aileen
Ailèn
Ailey
Ailin
Ai-Lin
Ailish
Ailsa
Ailyn
Aimee
Aimeé
Aimée
Aímee
Aimée-Joanna
Aimely
Aimerance
Aimey
Aimi
Aimie
Aimy
Aina
Ainhoa
Ainoa
Ainoah
Ainsley
Aisa
A-Isa
Aisah
Aisata
Aisatu
Aise
Aisha
A'isha
Aïsha
Aishani
Aishia
Aishleen
Aishlyn
Aisièngeny
Aïsja
Aisling
Aissa
Aissata
Aïssata
Aissatou
Aïssatou
Aitana
Aivea
Aivy
Aiya
Aiyana
Aiyanna
Aizy
Ajda
Ajia
Ajla
Ajlina
Ajna
Ajša
Ajwa
Akaia
Akane
Akasha
Akasya
Akasyasena
Akira
Akka
Akke
Akkelina
Akkemai
Akkie
Akmar
Aksa
Akshana
Akshaya
Akshita
Akyra
Alaa
Alae
Alaina
Alana
Alanah
Alani
Alanis
Alanja
Alannah
Alara
Alaura
Alaya
Alayah
Alayda
Alayna
Alaysa
Alaysha
Alba
Albane
Albertha
Albertien
Albertina
Albertine
Albertje
Albette
Albina
Alcibeth
Alda
Aldijana
Aldina
Aldyjana
Ale
Aleah
Aleanora
Aleena
Aleesa
Aleeza
Aleezah
Aleid
Aleida
Alejandra
Alek
Aleksandra
Aleksija
Alena
Alenka
Alesha
Alesia
Alessa
Alessandra
Alessandra-Sofia
Alessia
Alet
Aletta
Alette
Alex
Alexa
Alexandra
Alexandria
Alexia
Alexis
Alexsandra
Alexziënna
Aleyna
Aleynah
Álfhildur
Alfien
Alhan
Ali
Alia
Aliana
Alianne
Ali-anne
Aliayh
Alica
Alice
Alicemary
Alicha
Alicia
Alicja
Alida
Alie
Alieda
Alie-Janna
Alieke
Aliëlle
Alien
Aliena
Aliëna
Aliene
Alienor
Alies
Aliesa
Aliex
Aliina
Alijn
Aliki
Alima
Alime
Alin
Alina
Alinah
Alinda
Aline
Alira
Alisa
Alischa
Alische
Alise
Alisha
Alishah
Alishba
Alishia
Alishya
Alisia
Alisja
Alison
Alissa
Alisya
Alixia
Aliya
Aliyah
Aliyana
Aliyya
Aliyyah
Aliza
Alize
Alka
Alla
Allayah
Allegonda
Allegra
Allei
Allesandra-Rózelinda
Allette
Allieke
Allisha
Allison
Alliyah
Allysa
Allysha-Gabriëlla
Allysia
Allyson
Allyssa
Alma
Almila
Almina
Almira
Aloë
Aloise
Alou
Alouette
Alshaya
Alsijana
Althea
Aluette
Aluna
Alungoo
Alvira
Alwien
Alwine
Alya
Alyah
Alyca
Alychia
Alycia
Alyn
Alyna
Alyne
Alynn
Alys
Alysa
Alysha
Alyshá
Alyshia
Alysia
Alyss
Alyssa
Alyssah
Alyssandra
Alysse
Alyssia
Alyza
Ama
Amaal
Amaana
Amaanie
Amadea
Amaia
Amal
Amale
Amalia
Amalitia
Amaliya
Amalsan
Amaltea
Amalucia
Amaly
Amamatou
Amana
Amanah
Amanda
Amandeep
Amandine
Amane
Amani
Amany
Amara
Amarachi
Amaranta
Amarante
Amarantha
Amaranthe
Amare
Amarens
Amarensia
Amari
Amarinde
Amarins
Amaris
Amarissa
Amaryl
Amaryllis
Amatu
Amaya
Amayah
Amayi
Amayla
Amayra
Amazia
Ambar
Amber
Amber-Flore
Amber-Jade
Amber-Lee
Amberley
Amberly
Amberlyn
Amber-Tushama
Ambra
Ambreen
Amdiyathou
Amé
Amée
Ameena
Amel
Amèl
Amela
Améli
Amelia
Amélia
Amelie
Amélie
Amelja
Amelle
Amely
Amen
Amena
Amenta
Amenze
Amerah
Amerie
Amerins
Amérins
Amerisa
Amey
Ameya
Ami
Amie
Amila
Amilia
Amilyn
Amina
Aminata
Aminda
Amine
Amira
Amirah
Amisha
Amishaa
Amit
Amitris
Amiyah
Amke
Ammarina
Ammerens
Ammy
Amna
Amony
Amorélha
Amorize
Amparo
Amra
Amran
Amrei
Amy
Amy-Anne
Amy-Grace
Amy-Lee
Amylia
Amylie
Amy-Lynn
Amyra
An
Ana
Anaam
Anabel
Anabela
Anabella
Anaël
Anafay
Anahit
Anahita
Anais
Anaïs
Anajise
Ana-Louise
Anamika
Ananda
Ananda-Maya
Ananna
Anarely
Anaroos
Anastacia
Anastasia
Anastasija
Anastazja
Anasthasia
Anaya
Anbar
Anber
Ancella
Anchal
Anda
Andain
Andalucia
Andayn
Ande
Anñelina
Andjéla
Andjelina
Andra
Andrea
Andreea
Andrieske
Andrina
Ane
Ané
Aneela
Aneesha
Anelya
Anemone
Anesa
Anexa
Anga
Ange
Angel
Angela
Angelain
Angelbert
Angèle
Angeli
Angelia
Angelica
Angélica
Angelie
Angelien
Angelika
Angelin
Angelina
Angelina-Vera
Angeline
Angelique
Angélique
Angell
Angèllica
Angellina
Angely
Angelynn
Angelysha
Angenely
Angeni
Angenietje
Angenita
Angialy
Angie
Angjelina
Anh
Ani
Anic
Anicia
Aniek
Anieke
Aniela
Anika
Anikó
Anila
Anina
Anique
Anisa
Anisha
Anishia
Anisia
Anissa
Anissia
Anita
Anja
Anjali
Anjana
Anjani
Anjanique
Anje
Anjeala
Anjelica
Anjelie
Anje-Lotte
Anjo
Anjola
Anjou
Anka
Anke
Ankie
Anmol
Ann
Anna
AnnaRuth
AnnaSophie
Annabel
Annabella
Annabelle
Anna-Belle
Anna-Bo
Anna-Britt
Anna-Claire
Annadil
Annaël
Anna-Elise
Anna-Gerritje
Anna-Helena
Annais
Annaïs
Anna-Izabella
Anna-Laura
Annaleen
Annaleeshee
Annaleigh
Annalena
Annalie
Anna-Lien
Annalies
Annalisa
Anna-Lisa
Anna-Loïs
Annalot
Annalou
Anna-Louisa
Anna-Louise
Annalyn
Anna-Lynn
Anna-Mae
Anna-Manuëla
Annamara
Anna-Mare
Annamaria
Anna-Maria
Annamarie
Anna-Marit
Anna-Marith
Annamarye
Anna-may
Anna-Robin
Anna-Rosa
Anna-Simon
Annasimona
Anna-Sofia
Anna-Sofie
AnnaSophia
Anna-Sophia
Anna-Sophie
Annastacia
Annastasia
Anna-Su
Anna-Victoria
Anna-Wil
Anne
Annebel
Annebelle
Annebet
Annebrecht
Annebrigt
Annecato
Anne-Celeste
Annechien
Anne-Chris
Anneclaire
Anne-Claire
Anne-Cornelie
Annedieke
Anne-Eva
Anne-Fay
Anne-Felice
Annefleur
Anne-Fleur
Annefloor
Anne-Floor
Anne-Flore
Anne-Florieke
Annefride
Anne-Froukje
Annegien
Annegina
Anne-Grethe
Anneïs
Annejet
Annejorie
Anne-Julie
Anneke
Annekee
Annelaura
Anne-Laure
Anne-Lauréna
Anneleen
Annelein
Annelène
Anneli
Annelie
Annelief
Annelieke
Annelien
Annelies
Anneliese
Annelieve
Anne-Lieve
Annelijn
Annelin
Annelina
Annelinde
Anne-Linde
Annelisa
Annelise
Anneloes
Annelore

Annelore-Henriëtte-
Alma
Annelot
Annelotta
Annelotte
Anne-Lotte
Annelou
Anne-Louise
Annely
Annelyn
Annelynn
Anne-Lynn
Anne-Lynne
Annemaartje
Anne-Maayke
Anne-Madelief
Annemae
Anne-Mae
Annemar
Annemare
Anne-Mare
Annemargo
Annemarie
Anne-Marie
Annemarie-Louise
Annemarij
Annemarije
Anne-Marije
Annemarijn
Annemarit
Anne-Marit
Anne-marith
Anne-Marthe
Anne-Martine
Annemat
Anne-May
Annemee
Anne-Mei
Annemeike
Annemeinke
Anne-Mey
Annemiek
Annemieke
Annemijn
Annemijs
Annemirel
Annemoon
Anne-Noor
Anne-Phebe
Annephine
Annereen
Annerieke
Anne-Rins
Anne-Rolijn
Anneroos
Anne-Roos
Anne-Rose
Anneruth
Annesophie
Anne-Sophie
Annet
Annetje
Annette
Annewil
Anne-Wil
Anne-Will
Annica
Annick
Annicka
Annicke
Annie
Anniek
Annieke
Anniesha
Annigje
Annika
Anniko
Annina
Annique
Annisa
Annissa
Anniyah
Ann-Jolie
Ann-Marin
Annoeska
Annora
Ann-Sophie
Anny
Annyck
Anny-Elisabeth
Anoa
Anoeck
Anoek
Anoeschka
Anoeska
Anoosh
Anora
Anou
Anouche
Anouck
Anouk
Anouschka
Anoushka
Anousjka
Anouska
Anqi
Ans
Ansa
Ansaaf
Anselina
Ansje
Ansya
Ant
Antara
Anthe
Anthoinette
Anthonette
Anthonia
Anthonina
Antje
Antoinetta
Antoinette
Antonetta
Antonette
Antonia
Antonia-Maria
Antonie
Antonietta
Antonina
Anu
Anuschka
Anusha
Anuska
Anvi
Anwen
Any
Anya
Anyda
Anyeley
Anyke
Anyscha
Anyssa
Aoi
Aoife
Aoussar
Apameh
Aphrah
Apier
Apiraami
Apisha
Apolonia
Apple
April
Aqsa
Araceli
Araks
Araksan
Arame
Aranka
Aranne
Arantxa
Ararosa
Arati
Araya
Arbesa
Arc-Ange
Arcelle
Archana
Archevina
Arda
Arden
Areeba
Areke
Arelle
Arendina
Arendje
Arensa
Arentje
Aresha
Areti
Areysha
Arezo
Ari
Aria
Ariaantje
Ariana
Ariane
Arianna
Arianne
Arianny
Ariba
Aricha
Aricia
Arieda
Arieke
Ariel
Ariël
Ariella
Ariëlla
Arielle
Ariëlle
Arien
Ariene
Arienne
Ariënne
Ariëtte
Arife
Arigje
Ari-janna
Arin
Arina
Arinda
Arinde
Arinka
Arisara
Arisha
Aritha
Arjanne
Arjel
Arjette
Arlana
Arlene
Arlène
Arlette
Arline
Arlyanni
Arlynn
Armina
Armita
Arnina
Arnisa
Arnolda
Aroej
Arona
Arooj
Aroua
Arouj
Aroush
Aroya
Arpiné
Arpita
Arrianne
Arsa
Arsalain
Arsha
Arshania
Arshella
Arta
Arta-Jean
Artemisia
Artje
Aruna
Arusik
Arvienne
Arwa
Arwen
Arwèn
Arwhyn
Arwin
Arya
Aryaam
Aryana
Aryani
Aryhanna
Aryna
Arzo
Arzoo
Arzu
Asa
Åsa
Asal
Ascharya
Aschley
Asel
Asha
Asha-Milena
Ashani
Ashantelly
Ashanti
Ashanty
Ashba
A'sheley
Ashelin
Ashena
Ashiatu
Ashlee
Ashleigh
Ashley
Ashleyenne
Ashley-Jane
Ashlina
Ashling
Ashlyn
Ashlynn
Ashmeet
Ashmita
Ashmitha
Ashna
Ashraf
Ashrina
Ashwaq
Ashwarya
Ashwiny
Asi
Asia
Asija
Asila
Asinikka
Asiya
Asiyah
Asiye
Asiyegül
Asja
Asjenthylah
Asla
Asley
Asli
Asl?
Aslihan
Asl?han
Aslinaz
Aslinur
Aslisah
Asma
Asmaa
Asmae
Asmara
Asmeret
Asmin
Asmina
Asmita
Asne
Asrah
Asri
Asrien
Asrin
Assala
Assia
Assiatou
Assina
Assiya
Assunta
Assya
Asta
Aster
Astera
Asterra
Astghik
Astraea
Astrid
Asude
Asuela
Asvika
Asya
Athena
Athina
Atiana
Atika
Atje
Atoosa
Atousa
Atria
Atriciä
Atyana
Audrey
Audry
Augusta
Augustina
Auke
Aukje
Aura
Aurea
Aurel
Auréli
Aurelia
Aurélia
Auréliana
Aurelie
Aurélie
Aurely
Aurelya
Aurin
Aurora
Aury
Ausori
Autumn
Ava
Avalanche
Avalon
Avanaisa
Avani
Avanshika
Avantika
Avanya
Avazeh
Avelon
Averie
Avery
Avesta
Aviela
Avin
Aviwan
Avni
Avon
Avonis
Avonisha
Awa
Awatif
Awin
Awual
Awura
Axèle
Axelle
Axum
Aya
Ayaa
Ayaana
Ayaat
Ayah
Ayan
Ayana
Ayasha
Ayat
Aybike
Ayçen
Ayda
Aydan
Ayden
Ayelen
Ayenda
Ayeng
Ayenna
Ayenne
Ayeola
Ayesa
Ayesha
Ayfer
Ayha
Ayhnoa
Ayisha
Ayla
Aylanur
Aylar
Aylean
Ayleen
Aylen
Aylien
Aylin
Aymé
Aymee
Aymée
Aynoa
Aynur
Ayo
Ayomide
Ayoni
Ayperi
Ayse
Ayse
Aysegül
Aysegul
Aysegül
Aysel
Aysema
Aysen
Aysena
Aysenaz
Aysenur
Aysenur
Aysha
Ayshaa
Ayshani
Aysima
Ayten
Ayunda
Ayzer
Azaraiya
Azda
Aze
Azea
Azianeley
Aziza
Azjhannique
Azmina
Azou
Azra
Azranur
Azra-Nur
Terug naar letteroverzicht
Baaij
Baanuja
Baarae
Babbe
Babel
Babet
Babeth
Babette
Babice
Babs
Badegül
Badria
Badua
Bahaar
Bahar
Bahati
Bahia
Bahiya
Bahriye
Bailey
Bakaou
Bakhtawar
Bakhtawer
Bal?m
Balou
Balqis
Banaz
Banou
Banuhan
Banya
Bao
Barae
Baran
Barbara
Barbelijn
Barbera
Barbora
Bardha
Barennur
Barte
Bartha
Basak
Basma
Basmala
Basmalla
Bastiaantje
Bastiënne
Batoul
Batshewa
Batuly
Bauke
Baukje
Bay
Bayan
Bayane
Bayley
Bea
Beatrice
Béatrice
Beatriz
Beau
Beaudine
Beaudy
Beaunique
Bébèl
Bedelfi-Ange
Bedia
Bedriye
Beer
Beertje
Beeuwkje
Begal
Begum
Begüm
Begümhan
Beike
Beitske
Belen
Bélen
Bélen-India
Belia
Belicia
Beliciah
Belie
Belinay
Belinda
Belisa
Belk?s
Bella
Belle
Bellephine
Belle-Rose
Bellinda
Belma
Ben
Benaz
Benecia
Benedetta
Benedict
Benedicta
Benedicte
Benedite
Bengisu
Bengu
Bengü
Bengüsu
Benice
Benie
Benisse
Benita
Benite
Benja
Benjadeth
Benne
Bente
Benthe
Bentley
Beppie
Berât
Beray
Berbe
Berbel
Berber
Berdi
Berdien
Beren
Berendina
Berendjen
Berfin
Bergüzar
Berin
Berîre
Berit
Beritan
Berivan
Berja
Berk
Berlian
Berlin
Berlinde
Berna
Bernadet
Bernadette
Bernadien
Bernardina
Berne
Bernessa
Bernice
Bernie-Losokola
Berra
Berraksu
Berranur
Berrin
Berrit
Berru
Bertha
Berthe
Berthil
Bertí
Bertine
Berty
Beryl
Beryliya
Besmalah
Besmella
Bess
Betel
Beth
Bethany
Bethel
Bethiel
Bethlehem
Betiël
Betje
Betoel
Betsy
Bette
Bettie
Bettina
Bettine
Betty
Bettysha
Betul
Betül
Beulah
Beverly
Beyda
Beyza
Beyzanur
Bhoomie
Bhumika
Bian
Bianca
Bianka
Bianna
Biatia
Bibelotte
Bibi
Bibiana
Bibi-Ann
Bibiche
Bibie
Bibi-Jan
Bibi-jan
Bibikim
Bibilin
Bieke
Biene
Bijou
Bijouna
Bijoux
Bika
Bilge
Biljana
Billie
Billy
Binah
Binasa
Bindi
Bindy
Binish
Binneke
Binta
Biny
Bionda
Birgit
Birgitte
Birgül
Birith
Birke
Birsen
Birte
Birthe
Bisou
Bizou
Bjarna
Björk
Björke
Bjorna
B'lana
Blanca
Blanche
Blanka
Blen
Blessing
Bliss
Blisse
Bloem
Bloeme
Bloem-Sterre
Bloesem
Bloom
Bloomm
Blue
Blush
Bo
BoMarie
Bo-Anne
Boaz
Bobbi
Bobbie
Bobbie-Elke
Bobbie-Milou
Bobby
Bobby-Jinx
Bobby-Lin
Bobette
Bobien
Bochra
Bodée
Bodhine
Bodien
Bodil
Bodille
Bodine
Bodique
Bodyl
Bodyn
Boelien
Boetsainah
Bo-Fay
Boïs
Boiwobi
Bojoura
Bok
Bonne
Bonnie
Bonny
Boo
Borany
Borromée
Boshra
Botaina
Bouchra
Boudewina
Boudyn
Bouk
Boukje
Bouschra
Boutaina
Boutaïna
Bouwina
Bow
Bowi
Bowie
Bowien
Bowine
Bowy-Abeni
Bracha
Braelyn
Brandiena
Brandina
Brandy
Branishka
Brayden
Bréa-Yanne
Brech
Brechje
Brecht
Brechtje
Brechtsje
Bree
Bregita
Bregje
Bregt
Bregtje
Brenda
Brenna
Brescia
Bresetta
Breyana
Breyona
Briana
Brianna
Briannah
Brianne
Brichelle
Brida
Bridget
Bridgett
Bridgit
Bridie
Brienne
Briënne
Brigid
Brigit
Brigitta
Brigitte
Brillante
Brin
Brinn
Brisa
Brisea
Briseis
Brit
Brita
Britget
Britney
Britt
Britta
Brittanie
Brittany
Britte
Britte-Bloem
Brittinge
Brittney
Bronte
Brooke
Brooklyn
Brooklynn
Brune
Brunelle
Bruni
Bryana
Bryannah
Bryanne
Bryenne
Brynn
Brynne
Bryshaviënna
Btissam
Bu?lem
Buket
Burçin
Burcu
Buse
Busenur
Bushra
Busra
Busra
Büsra
Büsra
Terug naar letteroverzicht
Cacharel
Cady
Caecilia
Caeley
Caelyn
Caesy
Caetlin
Ça?la
Ça?la-Rabia
Cahlin
Cai
Caia
Caïa
Caihla
Caihlin
Caihly
Cailey
Cailin
Cailleigh
Cailyn
Cailynn
Caithlin
Caithline
Caithlinn
Caithlyn
Caithlynn
Caith-lynn
Caitlin
Caitlín
Caitlin-Mackenzie
Caitlinn
Caitlyn
Caitlynn
Cait-Lynn
Caja
Caleigh
Cali
Calijn
Calista
Calleigh
Callista
Calotta
Calsey
Camay
Camelia
Camélia
Cameron
Camiela
Camila
Camilia
Camilla
Camille
Camillia
Camilya
Camyla
Cana
Canan
Canay
Candace
Candice
Cania
Can?s?
Cansa
Cansel
Cansey
Cansu
Caoilainn
Caomy
Caprice
Cara
Caraïzah
Caran
Carel
Caren
Carensa
Caressa
Caresse
Carice
Caridee
Carien
Carina
Carine
Carise
Carla
Carleen
Carlein
Carlene
Carley
Carlien
Carlijn
Carlijne
Carlin
Carlinde
Carline
Carlota
Carly
Carlyn
Carlyne
Carlynn
Carmel
Carmela
Carmelita
Carmen
Caro
Carol
Carolaine
Carolien
Caroliena
Caroliene
Carolijn
Carolina
Caroline
Carolyn
Cartier
Caryna
Casandra
Casemira
Casey
Casia
Caska
Cassandra
Cassandra-Fabienne
Cassandre
Cassedy
Cassidy
Catalina
Catarina
Catelijn
Catelijne
Cathalina
Catharina
Catharina-Victoria
Catharine
Cathelijn
Cathelijne
Cathelyn
Catherina
Catherine
Cathérine
Cathisa
Cathleen
Catho
Cathy
Catinka
Catlijn
Cat-Linh
Cato
Catoo
Catootje
Catrine
Caya
Caydee
Cayden
Caydence
Cayen
Cayenne
Cayla
Caylee
Caylée
Cayleigh
Caylin
Caylli
Caysha
Caytlin
Ceciel
Cecil
Cecile
Cécile
Cècile
Cecilia
Cecilia-Adriana
Cecillia
Ceder
Cedrique
Celaine
Celaya
Celena
Celéne
Celène
Celest
Célest
Celesta
Celeste
Céleste
Celestia
Célestine
Celia
Célia
Celien
Celina
Celinde
Celine
Céline
Celisa
Celise
Célisiah
Cèliya
Cellina
Célya
Célyn
Celyna
Cem
Cemiana
Cemile
Cemilé
Cemre
Cenna
Cennet
Centina
Cerella
Ceren
Cerinthe
Cerise
Cerissa
Cerys
Cesanne
Ceyda
Ceyla
Ceylan
Çeylan
Ceylin
Ceylinaz
Ceylin-Naz
Cezanna
Cézanne
Cha
Chabeli
Chada
Chadia
Chadine
Chae
Chaéla
Chaëve
Chaeyenne
Chafaney
Chafia
Chahd
Chahinaz
Chahrazad
Chaia
Chaila
Chaima
Chaïmàa
Chaimae
Chaira
Chaïra
Chaïrié
Chaja
Chakira
Chalene
Chalène
Chaleya
Chalina
Chalisa
Chalotte
Chalyna
Chamae
Chamaïyra
Chamena
Chamila
Chamilla
Chams
Chanaika
Chanaira
Chananja
Chanaya
Chandani
Chandenie
Chandie
Chandni
Chanel
Chanelenie
Chanelfa
Chanell
Chanella
Chanelle
Chanelly
Chanelva
Chanice
Chanicha
Chaniek
Chanika
Chanilla
Chaniqua
Chanisa
Chanisha
Chanita
Channa
Chànna
Channah
Channée
Channeila
Channel
Channely
Channiëll
Channiely
Channy-Lee
Chanoa
Chanou
Chantal
Chantalle
Chantel
Chantely
Chanya
Chaquaina
Charaiyna
Charay-Lee
Chardany
Chardé
Charel
Charell
Charella
Charelle
Charelva
Charena
Charenety
Charenza
Charia
Charice
Charies
Charifa
Charis
Charisha
Charisma
Charissa
Charita
Charité
Charity
Charitysha
Chariva
Charjaylie
Charlaine
Charlainey
Charlayna
Charlayne
Charleen
Charlena
Charlene
Charléne
Charlène
Charlenne
Charlénne
Charley
Charlie
Charliese
Charline
Charlisa
Charlissa
Charlize
Charlize-Ilona
Charlot
Charlotte
Charlotte-Sophie
Charlsie
Charly
Charmain
Charmaine
Charmana
Charmante
Charmayne
Charmeõna
Charon
Charraya
Charrissa
Charviantely
Charyssa
Chasca
Chaska-ñawi
Chassidy
Chatrin
Chava
Chavella
Chavellety
Chavelly
Chavenelly
Chavenity
Chaviënna
Chay
Chaya
Chayanna
Chayelle
Chayen
Chayenn
Chayenna
Chayennah
Chayenne
Chayenné
Chaylaine
Chaylena
Chaymae
Chaynoah
Chazia
Ché
Chederique
Cheeli
Chefaine
Chehrazad
Chékaylee
Chekina
Chelène
Chelenne
Chelina
Chelisa
Chellica
Chellsea
Chelsea
Chelsey
Chelsie
Chelsy
Chelynn
Chemaine
Chemayne
Chemayra
Chemene
Cheméne
Chemène
Chemilia
Chen
Chenaidy
Chenaila
Chenaira
Chenaya
Chenayra
Chendalee
Chenelle
Chenellva
Chenerva
Cheneviëne
Chènevieve
Cheneya
Chenilla
Chenille
Cheniqua
Cheniyah
Chenna
Chenoa
Chenoah
Chéquenne
Cher
Cheralin
Cheralynn
Cherany
Cherell
Cherella
Cherelle
Cherely
Cherenna
Cherethy
Chéri
Cherifa
Cherilyn
Cherina
Cherine
Cherisa
Cherise
Chèrise
Cherissa
Cherity
Cherjeannely
Cherjermilya
Cherlyn
Chermadiëne
Chermaine
Cheromy
Cherona
Cher-Rayla
Cherrecjell
Cherreley
Cherrey
Cherrity-Jean
Cherrona
Cherryl
Chervani
Chery-Anne
Cheryl
Cheryne
Chesney
Chessaty
Cheval
Chevaly
Chevelley
Chevelly
Chevely
Chevenne
Cheverithy
Chevón
Chevron
Chewendy
Cheyanna
Cheyanne
Cheyenna
Cheyenne
Cheyènne
Chéyenne
Cheyenne-Joriann
Cheymene
Chi
Chiantly
Chiara
Chicana
Chidera
Chiderra
Chimayra
Chimene
Chiméne
Chimène
Chinaemerem
Chinaza
Chinemerem
Ching
Chinmayee
Chinouk
Chinoye
Chioma
Chiquita
Chiranel
Chirihan
Chirine
Chisaki
Chista
Chivanel
Chiyana
Chloe
Chloé
Chloë
Chlöe
Chloë-Jasmijn
Chonell
Chor-Kiu
Choumicha
Chris
Chrisje
Chrislyainne
Chrismerlis
Chrissie
Chrissy
Christa
Christabel
Christabella
Christable
Christanne
Christel
Christele
Christella
Christelle
Christey
Christi
Christia
Christiana
Christiane
Christianity
Christianne
Christie
Christien
Christin
Christina
Christina-Louise
Christine
Christ-Shana
Christy
Chrysanthi
Chrysoula
Chrystal
Chung
Churedy
Churnelly
Chyannedi
Chyara
Chyenne
Chylène
Chymene
Chynouck
Chyvara-Lily
Cianna
Ciara
Ciarra
Cicely
Cicilia
Cielke
Ciënna
Cilia
Cilla
Cima
Cimaya
Cindie
Cindy
Cinta
Cinteny
Cinthia
Cintya
Cinya
Cinzia
Cira
Circe
Ciryna
Cis
Cisca
Ciska
Ciske
Cissa
Cita
Claar
Claartje
Claire
Claire-Emiliënne
Clairese
Clara
Clare
Clarice
Clarijn
Clarine
Clarissa
Clarisse
Claryssa
Clasina
Clasine
Claudette
Claudia
Claudine
Clavedy
Clazina
Clea
Clémence
Clemency
Clementina
Clementine
Clemeyns
Cleo
Cléo
Cleona
Cleopatra
Cleo-Petra
Cleota
Clephy
Cleunice
Cloë
Cloëy
Cloï
Clothilde
Cloundra
Clover
Co
Coby
Coco
Codynya
Colet
Coleth
Colette
Colijn
Colinda
Coline
Collien
Colombia
Colombine
Constança
Constance
Constantina
Constanza
Coos
Coosje
Coosje-Rosalynn
Cora
Coral
Coralie
Corianne
Corina
Corinde
Corine
Corintha
Corline
Corneli
Cornelia
Cornelie
Cornélie
Cornelise
Cornelisje
Corrie
Corriene
Corry
Coumbis
Courtney
Cris
Crismaira
Crissi
Crista
Cristel
Cristiani
Cristina
Cristína
Crushtellyne
Crystabell
Crystal
Csenge
Cuhn
Cyane
Cyanne
Cybele
Cydney
Cylenne
Cylia
Cyliana
Cyll
Cymthia
Cynilia
Cynthia
Cyntia
Cyonah
Cyrah
Cyrille
Cyvennia
Terug naar letteroverzicht
Daan
Daania
Daaniyah
Daantje
Daanya
Dachèn
Dachentely
Dacia
Dácil
Dádiva
Dadiwa
Dae
Daelyn
Daelynn
Dafhiely
Dafiara
Dafne
Dagmar
Dagmara
Dagna
Dagny
Dahab
Dahlia
Dahlila
Dahliya
Dahné
Daiana
Daiane
Daila
Daily
Dailyn
Daimina
Daimy
Dainadira
Dainara
Daira
Daisalinna
Daishana
Daisi
Daisy
Daisy'ara
Daisy-Jane
Daisyree
Dajanara
Dakota
Dalaba
Dalal
Dalarna
Daleé
Dali
Dalí
Dalia
Daliah
Dalicia
Dalida
Dalila
Dalilah
Dalina
Dalinda
Dalinique
Dalisha
Dalisia
Dalita
Daliya
Dalja
Dallas
Dalma
Dalou
Daluz
Dalya
Dalyssa
Dalyssia
Damai
Damanja
Damanya
Damar
Damara
Damaris
Damary
Damian
Damila
Damilah
Damini
Damita
Damiyani
Damla
Damlanur
Damy
Damya
Dana
Danae
Danaé
Danaë
Danâe
Danah
Danaï
Danait
Dánaléé
Danay
Dané
Danea
Danee
Daneé
Danée
Daneen
Dané-Isally
D'Angelly
Dani
Daní
Dania
Daniah
Danic
Danica
Danice
Danicha
Danicia
Danida
Danie
Danieck
Daniek
Danieke
Daniela
Daniëla
Danièle
Daniële
Danielia
Daniella
Daniëlla
Danielle
Daniëlle
Daniëlle-Jacqueline
Daniëlly
Daniëse
Danieshja
Danieza
Danii
Danijela
Danika
Danila
Danine
Daniq
Danique
Dànique
Danique-Joslyn
Danira
Danischa
Danisha
D'anisha
Danishia
Danita
Danitsja
Danitsya
Danity
Daniya
Daniyah
Danja
Danjella
Dannah
Danne
Danneé
Danni
Dannia
Danniek
Dannika
Danoucha
Danouk
Danousha
Dante
Danthe
Danu
Danusha
Danuta
Danutha
Dany
Danya
Danycha
Danyche
Danycia
Danyck
Danyella
Danyelle
Danyscha
Danysha
Dapheny
Daphne
Daphné
Daphney
Daphnie
Dara
Darah
Darcy
D'arcy
Daria
Darianna
Darien
Darin
Darina
Darja
Darlene
Darlita
Darlyn
Darnessha
Darnisha
Darsheline
Darvianny
Darvyena
Darya
Daryl
Dascha
Dasha
Dashinie
Dashirah
Dasseney
Dauphine
Daviann
Davida
Davina
Davine
Davinia
Davinya
Davita
Dawine
Dawn
Dawnette
Dax
Day
Daya
Dayana
Dayani
Dayanna
Dayanti
Daychayenne
Dayenne
Dayita
Daylaila
Daylanni
Day-lee
Dayleisha
Day-liah
Daylin
Daylinn
Daylisa
Daymaris
Dayna
Daynah
Dayna-Lynn
Dayomy
Dayri
Dayshaney
Daysiena
Dayza
D'charailly
Dea
Deamona
Deana
Deancia
Deanna
Deanne
Déanne
Dearmiera
Deashauna
Deaymirey
Debbie
Debby
Debi
Debora
Débora
Deborah
Debra
Dechaira
Déchany
Decharell
Decharelle
Décharelle
Dedde
Dédé
Deeba
Deena
Deepa
Dees
Dee-Shaina
Déesse
Defne
Defnenaz
Defyney
Dehnaisha
Deilin
Deini
Déira
Deirdre
Deisheny
Deisy
Dejana
Dejaneira
Delaila
Delailah
Delain
Delaine
Delainey
Delaisha
Délaiya
Delaiyna
Delaja
Delal
Delana
Délana
Delana-Joy
Delaney
Delany
Délaya
Delayla
Delaylah
Delayna
Deleyla
Deli
Delia
Deliaantje
Delice
Delicia
Delien
Delight
Delila
Delilah
Deliliah
Delin
Delina
Delinda
Delinya
Delinyah
Delisa
Délisa
Delise
Delisha
Délissa
Deliyah
Déliyena
Delnav
Dely-ann
Delylah
Delyse
Delysha
Demaycheli
Demayra
Demelsa
Demelza
Demi
Démi
Demiana
Demie
Demii
Demi-Jo
Demi-lee
Demmy
Demy
Demysha
Dena
Déna
Denaira
Dena-Nieve
Denaya
Denayra
Denchenayra
Dene
Denéve
Deni
Denia
Denice
Déniek
Deniëlla
Denies
Deniesha
Denisa
Denisandra
Denischa
Denise
Denisha
Denissa
Denisse
Denitia
Deniz
Denize
Denna
Denne
Dennisha
Dennize
Deny
Denya
Denyce
Dera
Dèrè
Derkje
Derya
Desa
Déshaira
Desharaily
Désharell
Deshelyn
Désheraya
Deshney
Deshni
Desi
Desiré
Desiree
Desireé
Desirée
Désiree
Désirée
Desjaïra
Desley
Desmay
Desney
Desni
Desny
Despina
Des'rae
Desré
Desta
Destany
Desteney
Desteny
Desthiny
Destina
Destiney
Destiny
Desy
Dette
Deusha
Deva
Devana
Dévana
Devanathy
Devancia
Devanice
Dévanna
Devanshi
Devany
Dévanysia
Devashree
Develin
Deveney
Deveny
Deverone
Devi
Devica
Devika
Devilin
Devillin
Devilyn
Deviney
Devinya
Devisha
Devleynuska
Devlynn
Dewa
Dewey
Dewi
Dewi-Jade
Dewi-Lynn
Dewy
Déwy
Dexainelys-Ann
Dey
Deyen
Deylin
Deyna
Deyora
Dezi
D'Genthely
Dhanya
Dhara
Dharma
Dhega
Dhio
Dhymaris
Dhymasha
Dia
Diae
Diamanta
Dian
Diana
Dianda
Diane
Dianeesha
Dianna
Dianne
Dianta
Diante
Diantha
Dianthe
Diaz
Diba
Dibora
Dichainelly
Dichiana
Dicky
Dicle
Didar
Didde
Dide
Didem
Didi
Didjay
Dido
Didy
Dié
Diechené
Dieda
Diede
Dieke
Diëlle
Diem
Diëm
Diema
Dien
Diena
Dienke
Dientje
Diesel
Diet
Diete
Dieudonné
Dieuwer
Dieuwerke
Dieuwertje
Dieuwke
Diewah
Dieya
Dieze
Difany
Digna
Dihately
Dijana
Dijle
Dijn
Dijntje
Dijona
Dikra
Dila
Dila?su
Dilaisa
Dilan
Dilana
Dilaney
Dilanur
Dilara
Dilâra
Dilasia
Dilay
Dilayah
Dilayda
Dilayla
Dilaysha
Dilba
Dilber
Dileimys
Dilek
Dilem
Dilène
Dileyna
Dille
Dillen
Dillin
Dilnas
Dilnur
Dilona
Dilruba
Dilyssa
Dima
Diman
Dimara
Dimay
Dimitra
Dimora
Dimphna
Dimphy
Dina
Dinah
Dinailey
Dinaisha
Dinaishaley
Dinaiyra
Dinanda
Dinaya
Dindana
Dine
Dineke
Dingena
Dinhaya
Dini
Dinie
Diniescha
Dinita
Dinke
Dinte
Dinthe
Dinther
Dinvy
Diny
Dinysia
Dioekie
Dion
Diona
Dione
Dioné
Dionne
Dionysia
Dior
Diora
Diore
Dircely
Dirckje
Dirgje
Dirkje
Dirksje
Disa
Disaiya
Disha
Dishani
Dishanthely
Dishanty
Dishayra
Dishita
Distel
Ditta
Ditte
Divaine
Divana
Divania
Divaya
Divayni
Divera
Diviana
Divina
Divine
Divine-Grace
Diviya
Divya
Divyanca
Diwa
Diwan
Dixie
Diya
Diyae
Diyamara
Diyana
Diyani
Diyar
Diyarani
Diyashini
Diza
Dizara
Djahiema
Djahmira
Djaida
Djaimy
Djalaila
Djaleesha
Djalena
Djalichia
Djaliesha
Djalina
Djalisa
Djalisha
Djalysha
Djamara
Djamayra
Djamiella
Djamila
Djamilia
Djamilla
Djamisah
Djamy
Djana
Djanai
Djanaira
Dja-Naisa
Djanara
Djané
Djaneira
Djanelva
Djanenie
Djanica
Djaniella
Djaniszja
Djanna
Djannat
Djara
Djarah
Djarensa
Djawitrie
Djaya
Djaycely
Djayda
Djaydi
Djayenna
Djayenna-Dani
Djaylena
Djazell
Djazmine
Djeary
Djéda
Djeeda
Djeela
Djeen
Djeila
Djekenchelly
Djelenecy
Djeliana
Djelina
Djely
Djem
Djen
Djena
Djenah
Djenaira
Djenaliah
Djenaya
Djeneilla
Djénica
Djenischa
Djenisha
Djenna
Djenna-Louisa
Djennelaisa
Djennely
Djennesy
Djennica
Djennyfer
Djenta
Djeselyne
Djeshy
Djesmay
Djessie
Djesslyn
Djessy
Djeyna
Djezz
Djhasdény
Djianna
Djievana
Djilcey
Djille
Djillevany
Djin
Djinn
Djinty
Djitza
Djizeah
Djoeke
Djoëli
Djoely
Djoemana
Djoliena
Djolina
Djomi
Djoni
Djonna
Djony
Djoo
Djordan
Djósaweny
Djouke
Djowenna
Djoy
Djoyce
Djule
Djules
Djulfidana
Djulia
Djuna
Djunaidy
Djunaisa
Djune
Djura
Djurdja
Djuwely
D'lanya
D'layna
Do
Doa
Doaa
Doani
Doederina
Doehae
Doenia
Doenja
Doesjka
Doeska
Doete
Doetie
Doetje
Doetsia
Do?a
Do?a
Doha
Doina
Doke
Dolores
Domaine
Domenica
Domenique
Dominca
Dominic
Dominica
Dominiec
Dominiek
Dominieke
Dominika
Dominique
Döne
Donia
Donika
Donique
Donja
Donka
Donna
Donnaé
Donnalee
Donnée
Donya
Door
Doortje
Dora
Dorathea
Dorcas
Doreen
Dorieke
Dorien
Dorinda
Dorinde
Dorine
Dorinthe
Doris
Dorith
Doron
Dorota
Dorothe
Dorothea
Dorothee
Dorothée
Dorothy
Dorris
Dorsa
Dorus
Dot
Doua
Douaa
Douâa
Douae
Douha
Douisa
Dounia
Dounya
Doutse
Doutsen
Doutze
Doutzen
Douwina
Dowayna
Dragana
Drilona
D'Shainey
D'shay
Dua
Duaa
Duana
Duha
Dulani
Dulce
Dulce-Flore
Dulcey
Dumyana
Duna
Dune
Dunia
Dunja
Dunya
Dúnya
Dünya
Duran
Durdanegül
Durga
D'urgenië
Duru
Duum
Duwa
Duwaraha
Duygu
Dyamarsha
Dyan
Dyandra
Dyani
Dyann
Dyanne
Dyantha
Dyanthe
Dybe
Dyenna
Dyla
Dylaila
Dylaisha
Dylan
Dylana
Dylayla
Dyleena
Dylena
Dylène
Dylicha
Dylisha
Dymfke
Dymfy
Dymphe
Dynaisha
Dyncy
Dyon
Dyone
Dyonn
Dyonna
Dyonne
Dyshaineley
Dyshaira
Dyshantely
Dysheraily
Dyvinia
Dzejla
Dzemila
Dzenisa
Dzignefa
Terug naar letteroverzicht
Ea
Ealla
Eana
Eanna
Ebbe
Ebbie
Ebelechukwu
Ebelle
Eberechukwu
Ebony
Ebrar
Ebru
Ebyan
Ece
Ecem
Ecenaz
Ecenur
Eceselin
Ecesu
Eclin
Ecrin
Eçrin
Eda
Edagül
Edanur
Edda
Ede
Edelien
Edellief
Eden
Edi
Edia
Ediah
Edie
Edien
Edina
Edine
Edith
Edmely
Edna
Edney
Edom
Edrie
Eduarda
Eef
Eefie
Eefje
Eefke
Eeke
Eelke
Eelkje
Eeva
Efeze
Effie
Eflin
Efsa
Efsanaz
Efsun
Eftal
Eftelya
Efva
Egberdina
Eghosa
Egilé
Ehlimana
Ehlin
Eibertje
Eif
Eijah
Eileen
Eili
Eilyn
Einara
Eira
Eivissa
Ekatarina
Ekaterina
Eke
Ekin
Ekisha
Ela
Elâ
Èla
Elagül
Elah
Elaha
Elaheh
Elaifa
Elaila
Elaina
Elaine
Elainy
Elaisha
Elaiza
Elana
Elanaz
Elanoor
Elanur
Elânur
Elara
Elaria
Elarya
Elay
Elaysha
Elayza
Elbertha
Elbertje
Elbrich
Elcim
Elcke
Elda
Eldi
Eldinah
Eléa
Eleanor
Eleanora
Eleanorah
Eleanore
Eleen
Eleine
Elen
Elena
Eléna
Elene
Elène
Eleni
Elenora
Elenore
Eleonoor
Eleonora
EleonoraCA
Eleonorah
Eleonore
Eleora
Elettra
Eleyna
Eleyse
Elf
Elfa
Elfi
Elfida
Elfie
Elfiene
Elfride
Elfriede
Elham
Elia
Eliaane
Eliana
Eliane
Elianne
Eliany
Elicia
Elief
Elieke
Elien
Eliena
Eliene
Elies
Eliese
Elif
Elife
Elifgül
Elifnas
Elifnaz
Elifnur
Elifsu
Elijah
Elijsa
Elim
Elin
Elina
Elinde
Eline
Eline-Marije
Elinn
Elinor
Eliona
Eliora
Elis
Elisa
Elisabelle
Elisabet
Elisabeth
Elisabetta
Elisah
Elisanne
Elisavet
Elise
Elíse
Elise-Marie
Elisha
Elisheva
Elisia
Elisja
Eliska
Eliška
Elissa
Elitsa
Eliya
Eliyah
Eliyana
Eliz
Eliza
Elizabet
Elizabeth
Elizafien
Elizan
Elizaveta
Elizavetha
Elize
Elizeh
Elja
Eljada
Elke
Elké
Elkhmassi
Ella
Ellaha
Ella-Mae
Ella-Maria
Elle
Ellee
Elleena
Elleke
Ellemeike
Ellemieke
Ellemijn
Ellen
Ellena
Ellenie
Ellénita
Ellenore
Elles
Ellianna
Ellie
Ellie-Mai
Ellin
Ellinor
Ellis
Ellora
Elly
Ellyanna
Ellyn
Ellyssa
Elma
Elmas
Elmina
Elmira
Elmy
Elmyra
Elna
Elnaz
Eloa
Elóa
Elodie
Élodie
Eloe
Eloisa
Eloise
Eloïse
Éloise
Elona
Elora
Elouise
Elounda
Elpida
Els
Elsa
Elsanne
Elsbeth
Else
Elseline
Elselotte
Elsemiek
Elsemieke
Elserieke
Elsha
El-Shadája
Elsie
Elsira
Elsje
Elske
Elssy
Eltje
Eluiza
Elva
Elvan
Elvera
Elvi
Elvie
Elvin
Elvina
Elvira
Elvire
Elyáa
Elyessa
Elyn
Elyna
Elyne
Elynn
Elys
Elysa
Elyse
Elysee
Elysha
Elyshia
Elysia
Elyssa
Elyviënne
Elyza
Elza
Elze
Ema
Emaan
Emalia
Emaly
Eman
Emannuelle
Emanuela
Emanuella
Ember
Emel
Emela
Emelie
Emeline
Emely
Emelyn
Emelyne
Emeraude
Emerence
Emerentia
Emese
Emi
Emie
Emieke
Emiké
Emilda
Emilena
Emili
Emilia
Emília
Emilie
Emilija
Emille
Emilly
Emily
Emilya
Emilyana
Emily-Jane
Emina
Emine
Emira
Emire
Emke
Emma
EmmaSoes
Emma-Fien
Emma-Joy
Emmalee
Emmali
Emmalie
Emmaline
Emma-Lisa
Emmalize
Emma-Louise
Emmaly
Emma-Lynn
Emmanuela
Emmanuella
Emmanuelle
Emma-Sophie
Emme
Emmee
Emmée
Emmelie
Emmelieke
Emmelien
Emmeline
Emme-Lotte
Emmely
Emmetje
Emmettlijne
Emmi
Emmie
Emmiké
Emmilie
Emmily
Emmy
Emna
Empress
Emy
Emyviënne
Ena
Enchanté
Endria
Endurance
Enelia
Eneshe
Engel
Engele
Engelien
Engelina
Engellina
Enid
Enila
Enim
Eniolu
Enisa
Enise
Enit
Enna
Enna-Linn
Enoah
Enoh
Enol
Enola
Enoma
Enxi
Enya
Enyonam
Enza
Éowyn
Ephramina
Eptisam
Erica
Ericia
Erika
Erike
Erin
Erina
Erine
Erin-Hanna
Erinn
Erisa
Eritia
Erlin
Erlinda
Erline
Erlyn
Ermina
Erna
Ernestine
Erva
Ervanur
Erwisa
Eryn
Erynn
Esa
Esha
Eshal
Eshita
Eshra
Esi
Esila
Esin
Esita
Esja
Eske
Eslem
Esli
Eslima
Eslin
Esly
Esma
Esmacan
Esmae
Esmagül
Esmanur
Esmaralda
Esmay
Esme
Esmé
Esmee
Esmeé
Esmée
Esméé
Esmenur
Esmer
Esmeralda
Esmeralde
Esméya
Esmijn
Esohe
Esosa
Esperanza
Esra
Esrah
Esra-Laura
Esranur
Esri
Esrin
Essete
Essia
Esstrela
Estee
Estée
Estell
Estella
Estelle
Estémoa
Ester
Estéra
Esther
Estrella
Eszter
Ethu
Ettha
Eugenia
Eugénie
Eugenjly
Eulalia
Eunice
Euphemia
Eurchelise
Eva
Éva
Eva-Elizabeth
Evaggelia
EvaJulia
Evalie
Evalien
Evalijne
Evalin
Eva-Lin
Evalina
Eva-Luz
Evalyn
Evalynn
Eva-Lynn
Eva-Marijn
Eva-Naära
Eva-Nadine
Evangelina
Evangeline
Evangelista
Evangely
Evani
Evania
Evanne
Eva-Sofie
Evayne
Eve
Evedina
Eveke
Evelien
Eveliene
Evelijn
Evelijne
Evelin
Evelina
Evel?na
Eveline
Evely
Evelyn
Evelyne
Evelynn
Evemarie
Evera
Everarda
Everdina
Everdje
Everina
Everlien
Everliene
Everlina
Everly
Evertje
Evey
Evi
Evia
Evianne
Evi-Bo
Evie
Evin
Evîn
Evine
Evita
Evitha
Evla
Evlyne
Evolet
Evolie
Evon
Évonny
Evy
EvydeOliveira
Evyanne
Evy-Jane
Evylin
Evy-Lynn
Ewa
Ewagelia
Ewoenam
Ewushi
Eya
Éyah
Eylem
Eylül
Eysan
Eza-Elin
Ezgi
Ezi
Ezo
Ezra
Ezri
Terug naar letteroverzicht
Faadak
Faaziya
Faben
Fabiana
Fabiane
Fabianna
Fabianne
Fabien
Fabièn
Fabiën
Fabienne
Fabiénne
Fabiènne
Fabiënne
Fabiënsa
Fabine
Fabiola
Fadak
Faden
Fadia
Fadila
Fadima
Fadime
Fadma
Fadoua
Fadwa
Fae
Faedra
Faéntely
Faeye
Fahcès
Fahima
Faidhienne
Faimy
Fairouz
Faishari
Faith
Faithlynn
Faith-Lynn
Faiyrouz
Faiza
Faizah
Faja
Fajah
Fajer
Fajr
Falicia
Faliya
Falk
Fallon
Falloney
Fam
Fama
Famke
Fanar
Faniya
Fanke
Fanna
Fanne
Fanni
Fannij
Fanny
Fanos
Fanta
Fara
Faradja
Farah
Farahnaz
Farai
Faraisha
Faranak
Farayna
Faraysha
Fardau
Fardiënely
Fardou
Fardusa
Farhat
Farida
Fariël
Fariëlle
Farisha
Farisya
Farsana
Farshanagatoen
Fashantely
Fasia
Fatima
Fat?ma
Fatimah
Fatimatul
Fatima-Zohra
Fatin
Fatine
Fatma
Fatmagül
Fatmanaz
Fatmanur
Fatmata
Fatme
Fatos
Fatou
Fatoumata
Fauve
Favourleen
Fay
Faya
Fayah
Faydee
Fay-Donna
Faye
Fayé
Fayedey
Fayel
Fayeliene
Fayeline
Faye-Louise
Fayèn
Fayenna
Fayenne
Fayera
Fayley
Faylin
Fayline
Faylinn
Fay-linn
Faymée
Fayona
Fay-Rose
Fayroz
Fayth
Faythceline
Fayza
Fe
Fé
Fea
Fealynn
Feamy
Feay
Febe
Fébe
Feda
Fedde
Féden
Federica
Fee
Feele
Feelien
Feelin
Feetje
Féh
Fei
Feia
Feija
Feije
Feijze
Feike
Feikje
Fejah
Fejer
Fela
Felana
Feli
Felice
Félice
Felicia
Félicia
Félicie
Felicity
Félieke
Felien
Félien
Felijne
Felina
Félina
Feline
Féline
Felinthe
Felipa
Felisa
Felisha
Felissety
Felize
Felle
Felviany
Fely
Felyn
Felyne
Fem
Femi
Femke
Femm
Femma
Femme
Femmé-Lynn
Femmi
Femmie
Femmigje
Femmy
Femque
Fen
Fenja
Fenke
Fenn
Fenna
Fenna-Sherin
Fenne
Fennechien
Fenneke
Fenneken
Fennetje
Fennity
Fenny
Fenodely
Fenstre
Feona
Fera
Féra
Ferah
Ferany
Feray
Ferda
Ferdaouse
Ferdau
Ferdous
Fere
Ferena
Fereshteh
Feride
Feridenur
Feriha
Ferishta
Feroniek
Feroza
Ferra
Fèrra
Ferrara
Ferun
Fewe
Fey
Feya
Feyline
Feyona
Feyza
Feyzanur
Fezah
Ffion
Fhareynis
Fi
Fianne
Fibi
Fibila
Ficelle
Fidae
Fidan
Fie
Fië
Fieb
Fiebe
Fieke
Fien
Fiene
Fiënna
Fienne
Fiënne
Fiep
Fiepke
Figueleine
Fij
Fijayna
Fijgje
Fijke
Fijtje
Fikriye
Fileine
Filien
Filijn
Filine
Filippa
Filippina
Filippine
Filiz
Filomina
Filou
Fimke
Fimmigje
Finally
Findi
Finet
Fineth
Finette
Finja
Finley
Finn
Finna
Finne
Fiona
Fionnúir
Fiore
Fiorella
Fiorenza
Fiori
Fiorina
Fira
Firdaous
Firdaouss
Firdauoss
Firdauss
Firdauws
Firdaws
Firdevs
Firdous
Firenze
Firès
Fivianne
Fjolla
Flaminia
Flavia
Fleur
Fleurance
Fleurence
Fleurien
Fleurine
Fleurtje
Flin
Flinn
Flits
Flo
Floor
Flooranne
Floore
Floor-Else
Floortje
Flor
Flora
Flóra
Floralie
Floran
Florance
Flore
Floren
Florén
Florence
Florencia
Florentien
Florentijn
Florentina
Florentine
Florenza
Florenzia
Floriana
Florianne
Florida
Florien
Floriene
Florienne
Florijn
Florimond
Florinda
Florine
Flow
Flox
Fly
Flynn
Foekje
Foktje
Folasade
Fonne
Forra
Fortuna
Fortune
Fosca
Foske
Fosta
Franca
Frances
Francesca
Franceska
Francien
Francijna
Francijntje
Francina
Francine
Francis
Francisca
Franciska
Françoise
Frandrelica
Frangelica
Frangi
Franka
Franke
Fransella
Franshainy
Fransien
Fransisca
Fransje
Franske
Franuska
Franziska
Frauke
Fraukje
Frederica
Frederiek
Frederieke
Frederika
Frederike
Frederique
Fréderique
Frédérique
Frédèrique
Fredrika
Freekje
Freija
Freja
Freke
Frencinaiska
Frencis
Frency
Frenky-Jade
Freya
Freyda
Freyja
Frida
Frieda
Friedelind
Frieke
Frouke
Froukje
Frum
Frytsen
Fuka
Fuli
Funda
Fundagül
Fykina
Fyléne
Fynn
Fyreel
Fyxe
Terug naar letteroverzicht
Gabi
Gabriela
Gabriëla
Gabriella
Gabriëlla
Gabrielle
Gabriëlle
Gabriëlle-veerle
Gabryella
Gaby
Gadisha
Gaël
Gaëlla
Gaëlle
Gaelliana
Gahyun
Gaia
Gaìa
Gail
Gaila
Gailey
Gailina
Gajebi
Galat
Galina
Galishah
Gallyon
Gamila
Gamze
Gamzegül
Gangotri
Ganna
Garcia
Gardina
Gauri
Gawla
Gaya
Gaye
Gayesha
Gayla
Gayle
Gazel
Geanne
Gebriëlla
Gediona
Geediyo
Geeke
Geeltje
Geena
Geera
Geerte
Geertje
Geertrude
Geertrui
Geertruida
Geesje
Geeske
Geesken
Geetanjalie
Geisje
Gejanna
Geke
Gelena
Gelissa
Gella
Gelly
Gelud
Gemma
Gemmé-Faye
Genäe
Genaily
Genaya
Genelieve
Genelva
Genely
Genesey
Genesis
Génesis
Genessa
Geneva
Genevety
Geneviène
Genevieve
Geneviève
Genevievre
Genevive
Genlyn
Genneraly
Gennesys
Gennevieve
Genomy
Genora
Gentiana
Gentle
Georgette
Georgia
Georgiana
Georgina
Georginia
Geovanna
Geraisa
Geralda
Geraldina
Geraldine
Geraniah
Gerarda
Gerda
Ger-dé
Gerdi
Gerdie
Gerdien
Gerdiene
Gerdina
Gerdine
Gerharda
Geri
Gerianne
Gerie
Gerike
Gerina
Gerjanne
Gerlant
Gerlice
Gerlieke
Gerlinda
Gerlinde
Gerline
Gerlise
Gernaisa
Gerralda
Gerraldine
Gerri
Gerrianne
Gerridina
Gerrie
Gerriëtte
Gerrigje
Gerri-Janne
Gerrike
Gerrita
Gerritdina
Gerritha
Gerritje
Gerry
Gersony
Gerta
Gertje
Gertrude
Gesiena
Gesina
Gesine
Geuri
Geurianne
Geurtje
Gevah
Ghaoula
Ghawridebi
Ghazal
Ghilaine
Ghilèine
Ghilenne
Ghislaine
Ghizlane
Ghofran
Ghushi
Ghylène
Gia
Giada
Giade
Giamingga
Giana
Gianella
Gianna
Gianne
Giannely
Giavanna
Gidi
Giella
Giendelys
Gift
Gifty
Gigi
Gigiana
Gigy
Gijs
Gijsberta
Gijsbertha
Gijsberthe
Gijsbertje
Gijsbeth
Gijsje
Gijske
Gilaine
Gilainy
Gilaney
Gilaysa
Gilaysha
Gilda
Gilia
Giliana
Giliany
Gill
Gillani
Gillian
Gillyshainy
Gimacy
Gimaira
Gina
Ginacely
Ginairha
Ginaisha
Ginal
Ginalavany
Ginayla
Ginevra
Ging
Ginger
Ginger-Michelle
Gingy
Ginny
Ginoux
Gioachina
Gioia
Giomy
Giona
Giordana
Giorgia
Giorgiet
Giorgina
Giovana
Giovanna
Gioya
Gipsy
Gisantely
Gisele
Gisèle
Gisella
Giselle
Gi'selle
Gishayra
Gita
Gitana
Githa
Githe
Gitte
Giulia
Giuliana
Giulietta
Giuseppina
Giustina
Givandanie
Givefinely
Givenchy
Gívenchy
Givency
Giveney
Giviennely
Giyana
Gizem
Gjowni
Gladys
Glena
Gliantely
Glinster
Gliwia
Gloria
Gloria-Jessy
Glorianna
Gloriësha
Glorya
Gnaman
Godelief
Godelieve
Godlove
Goiya-Ghyslaine
Gökçe
Göknur
Goncagülseyma
Gong
Gönül
Görkem
Goshi
Goudje
Goula
Goya
Gözde
Gozewina
Grace
Gracia
Graciela
Graciella
Graciëlla
Grada
Grasiella
Grazia
Graziela
Graziella
Greet
Greetje
Grenysha
Gresa
Greshaina
Greta
Gretchen
Gretha
Grichely
Grieanne
Griet
Grieteke
Grietha
Grietje
Grytsje
Guda
Gudine
Guenevere
Guilaine
Guilana
Guilia
Guilianie
Guiliara
Guillaine
Guillia
Guinevere
Guinnevere
Gül
Gülay
Gülbahar
Gülbeyaz
Gülcan
Gülfem
Gulhan
Gülhan
Gulhanim
Gulistan
Gülizar
Guljina
Gullara
Güllü
G?llü
Güllüsan
Gulnar
Gülsah
Gulsen
Gülsen
Gülsen
Gulsenay
Gülsenay
Gülseren
Gülsima
Gülsu
Gülsüm
Gülten
Gülüzar
Günes
Gurem
Gurleen
Gurnoor
Gus
Gusta
Guus
Guusje
Guusje-Sofie
Guuske
Guyenne
Guymène
Gwen
Gwendalyn
Gwendelien
Gwendelyn
Gwendolin
Gwendoline
Gwendolyn
Gwendolynn
Gweneth
Gwenevere
Gwenn
Gwenneth
Gwennett
Gwenny
Gwennyth
Gwenyth
Gwyneth
Gwynne
Gyara
Gylana
Gylian
Gyna
Gysanthy
Gyselle
Gyshaira
Gythe
Terug naar letteroverzicht
Ha
Habeba
Habeeba
Habiba
Habon
Haboon
Hacer
Hadassa
Hadassah
Hadda
Hadewig
Hadewych
Hadfil
Hadia
Hadiatou
Hadiatu
Hadiel
Hadier
Hadisa
Hadiya
Hadja
Hadya
Hafida
Hafsa
Hafsah
Hafssa
Hagar
Hahae
Hai
Haïfae
Hailey
Hailey-Joy
Hailie
Haily
Hairat
Haja
Hajamariama
Hajambalu
Hajar
Hajara
Hajer
Hajir
Hakima
Hala
Haley
Halide
Halima
Halimat
Halimatou
Halime
Halina
Hallina
Hallouma
Hamasa
Hamdiye
Hamidiye
Hamza
Hamzah
Hana
Hanaan
Hanae
Hanako
Hanan
Hanane
Hanar
Hanasah
Handan
Haneen
Hanifa
Hanife
Hanke
Hanna
Hannae
Hannah
Hannah-Lore
Hannalore
Hanne
Hanneke
Hannelore
Hannemiene
Hannie
Hanny
Hanrita
Hansje
Haouae
Haram
Harir
Harleen
Harlene
Harley
Harma
Harmanna
Harmina
Harmke
Harper
Harrianne
Harriët
Harriëtte
Hasfa
Hasha
Hasna
Hasnae
Hasret
Hassana
Hassanatu
Hasse
Hassiba
Hassin
Hasti
Hateya
Hatice
Haticenur
Haticetül
Hava
Havila
Havila-Nyck
Havin
Havva
Havvanur
Hawa
Hawaika
Hawin
Hayarpi
Hayat
Hayden
Hayem
Haylee
Hayleigh
Hayleigh-Jade
Hayley
Hayley-Lynn
Hayli
Haylie
Hayriye
Hayrün
Hayrunisa
Hayrunnisa
Hayrünnisa
Hazal
Hazar
Hazel
HazelAvalon
Hazem
He
Heather
Heavenly
Heavenlyn
Heavenlysha
Heaveny
Hebah
Hebe
Hedda
Hedi
Hediye
Hedwich
Hedwig
Hee
Hege
Heidi
Heidy
Heijltje
Heike
Heiltje
Heintje
Helaliya
Helana
Helayna
Helder
Heleen
Helen
Hèlen
Helena
Hélena
Helene
Hélène
Helenoor
Heleyshaira
Helin
Helios
Helle
Hellen
Helma
Helmertine
Helmi
Heloisa
Hena
Henderika
Hendrica
Hendricka
Hendrieka
Hendrieke
Hendriëtte
Hendrijntje
Hendrika
Hendrike
Hendrikje
Hendrina
Henes
Henka
Henke
Hennessy
Hennie
Hennieke
Henny
Henrianne
Henrica
Henrieke
Henrietta
Henriëtta
Henriëtte
Henrike
Hephzibah
Heran
Heriallee
Herma
Hermanna
Hermannus
Hermina
Hertine
Heshwa
Hesna
Hesse
Hester
Hetty
Hevin
Hewin
Heyley
Heyv
Hezan
Hiba
Hibah
Hibbe
Hibo
Hidaya
Hieke
Hiela
Hielke
Hienah
Hila
Hilal
Hilâl
Hilda
Hildana
Hilde
Hildegard
Hildemarij
Hildur
Hilina
Hilke
Hilla
Hille
Hillechien
Hillegonda
Hillie
Hilligje
Hilly
Hiltje
Hiltsje
Himalia
Himanshi
Himma
Hina
Hind
Hinde
Hinke
Hinrike
Hinte
Hira
Hiranur
Hira-Nur-Leyla
Hiranur-Pelin
Hiruni
Hiske
Hittje
Ho
Hoang
Hodajah
Hoemaira
Hoi
Holly
Homaira
Honey
Honor
Honya
Hope
Hosanna
Hosna
Hosnah
Hossanatu
Houda
Houssna
Hoy-Ting
Hozan
Hozana
Huberta
Hubrechtje
Huda
Hüda
Hugonda
Hui
Huiberdina
Huibertha
Hui-Mei
Hülya
Humaira
Hümay
Humeyde
Hümeyra
Hunayda
Husna
Hûsna
Huynh
Hylkje
Terug naar letteroverzicht
Ianthe
Iara
Iben
Ibenn
Iben-Sophie
Ibtihaal
Ibtihaje
Ibtihal
Ibtihale
Ibtisaam
Ibtisam
Ibtisame
Ibtissam
Icey
Ichlas
Ichraq
Iclal
?clal
Icoa
Ida
Idal
Idiyen
Idrunn
Idske
Idunn
Idylle
Iefke
Ieke
Ienaas
Ienola
Iesa
Iesis
Ietje
Ifi
Ifke
Ifrah
Ifvy
Iga
Igenia
Iggy-Lou
Igmarelys
Ignacia
Igra
Ihsana
Ihsane
Ihssan
Ihssane
IJske
IJssel
Ike
Ikhlas
Ikhlass
Ikhlasse
Ikonija
Ikra
?kra
Ikram
Ikrame
Ikran
Ikranur
Ila
Ilaida
Ilaina
Ilaine
Ilaisha
Ilaiza
Ilana
Ilane
Ilani
Ilania
Ilany
Ilaria
Ilay
Ilaya
Ilayda
?layda
Ilayla
Ilaysha
Ilda
Ileana
Ileen
Ilena
Iléna
Ilene
Ileyana
Ilgin
Ilhaame
Ilham
Ilhame
Iliana
Ilinca
Ilisa
Iliya
Ilja
Ilkay
Ilke
Ilkim
Ilknur
Ilma
Ilnishaira
Ilona
Ilonka
Ilony
Ilori
Ilou
Ilsa
Ilse
Ilsu
Ilva
Ilvie
Ilvy
Ilwaad
Ilya
Ilyami
Ilyana
Ilyna
Ilyza
Ilze
Ima
Imaan
Imadé
Imaira
Imala
Iman
Imana
Imane
Imani
Imanuelle
Imany
Imara
Imari
Imee
Imen
Imèn
Imène
Imeraisa
Imischa
Imke
Imma
Imme
Immy
Imogen
Imogen-Reese
Imra
Imre
Imyra
Ina
Inaame
Inaaya
Inaïsa
Inaja
Inanna
Inara
Inas
Inass
Inaya
Inayah
Inayemi
Inayma
Inci
Inda
Indah
Inde
Indey
Indi
India
Indian
Indiana
Indie
Indigo
Indigo-Jane
Indij
Indira
Indisja
Indra
Indria
Induja
Indy
Indy-Jade
Indy-Joan
Indy-Lynn
Indyra
Indy-Rose
Indysa
Ine
Ineke
Inena
Ines
Inés
Inès
Inês
Iness
Inez
Ine?
Inéz
Inèz
Infinity
Inga
Inge
Ingeborg
Ingelina
Ingelise
Inger
Ingetje
Ingie-Aisha
Ingrid
Injira
Inka
Inke
Inoa
Inola
Insaf
Inse
Inske
Inssaf
Intashyo
Inte
Inthe
Intisar
Intissar
Inuk
Inya
Inzy
Ioana
Ioanna
Iomi
Iona
Ione
Iorana
Ipek
Ipke
Iqra
Iranur
Irchad
Irea
Ireen
Irem
Iremnaz
Iremsu
Irena
Irene
Ires
Irès
Irfaan
Irfania
Iriengely
Iriet
Irina
Irini
Iris
Irisalomi
Irish
Iris-Jasmijn
Irissa
Irma
Irmak
Irmgard
Irmy
Irowa
Irsa
Irsy
Iryna
Iryss
Irza
Irzah
Isa
Isabeau
Isabel
Isabell
Isabella
Isa-Bella
Isabelle
Isabel-Sophie
Isa-Bo
Isadee
Isadora
Isae
Isafara
Isah
Isaiah
Isaira
Isali
Isalie
Isaline
Isalotte
Isa-Luna
Isan
Isana
Isanne
Isa-Noa
Isara
Isaray
Isare
Isata
Isatu
Isaura
Isayrah
Ischa
Ischella
Ise
Isé
Iselin
Iselore
Ise-Marlinde
Ises
Isha
Ishaanvi
Ishah
Ishaisa
Ishal
Ishana
Ishandrelys
Ishani
Ishaniya
Ishanvi
Ishara
Ishaya
Ishe
Ishika
Ishita
Ishyta
Isi
Isidora
Isidra
Is?k
Is?l
Isis
Isis-Nikita
Isis-Safena
Isis-Yara
Isj-Sjah
Iske-May
Isla
Islande
Isma
Ismae
Ismaëla
Ismaely
Ismahaan
Ismahane
Ismay
Ismee
Ismée
?smihan
Isobel
Isobella
Isolde
Isole
Isra
Israa
Isrâa
Israe
Issa
Issrae
Istrija
Isza
Itisam
Itseme
Itske
Ituah
Iva
Ivana
Ivanisha
Ivanka
Ivanna
Ivanne
Ivaya
Ivayshree
Ive
Ivessa
Ivey
Ivonne
Ivora
Ivory
Ivra
Ivy
Ivy-Jane
Ixchelle
Iyori
Iza
Izabel
Izabela
Izabella
Izabelle
Izadora
Izaira
Izairah
Izana
Izanne
Izara
Izarra
Izaya
Ize
Izel
Izem
Izeta
Izi
Izis
Izumi
Izza
Izzah
Izzi
Izzie
Izzy
Terug naar letteroverzicht
Jaade
Jaan
Jaana
Jaanhavi
Jaantje
Jaanvi
Jace
Jacelene
Jacely
Jacelyn
Jacelynn
Jacey
Jacey-Lynn
Jaciarah
Jacinta
Jacintha
Jackie
JackieJill
Jackie-Ann
Jacky
Jaclyn
Jacoba
Jacobethe
Jacobina
Jacobine
Jacobje
Jacolien
Jacoline
Jacomijntje
Jacomina
Jacquelina
Jacqueline
Jada
Jadalyn
Jadaya
Jadayne
Jade
Jadee
Jadeen
Jadelavie
Jadelice
Jadelie
Jadely
Jadelyn
Jadelynn
Jade-Lynn
Jaden
Jàden
Jadey
Jadhai
Jadi
Jadie
Jadin
Jadira
Jadriënne
Jady
Jadylee
Jadyn
Jae
Jaecelyn
Jaecireal
Jaeda
Jaedyn
Jael
Jaël
Jáel
Jaela
Jaéla
Jaëla
Jaeleah
Jaell
Jae-ll
Jaella
Jaëlla
Jaelle
Jaëlle
Jaèl-Naomi
Jaely
Jaelyn
Jaelynn
Jaé-Lynn
Jaelynne
Jaera
Jagoda
Jagulan
Jahcyra
Jahdielle
Jahdiënneley
Jah-Ella
Jahira
Jah-Keeyah
Jahlaya
Jahleesa
Jahlena
Jahlexus
Jahliah
Jah-Liah
Jahlionah
Jahlisa
Jahliveah
Jahlyah
Jahlysa
Jah-Made
Jahmaira
Jahmayra
Jahmaysa
Jahmésa
Jahmilia
Jahnalia
Jah-naysa
Jahneely
Jah'nell
Jahnella
Jahnicha
Jah-Nina
Jahniree
Jah-Raëlcha
Jahrisha
Jahsendai
Jahvainely
Jahyenna
Jahzara
Jahzarra
Jaicy
Jaida
Jaïda
Jaide
Jaiden
Jaidey
Jaidy
Jaidyn
Jaike
Jailey
Jai-Li
Jai'lin
Jaily
Jailyn
Jailynn
Jaime
Jaimee
Jaimely
Jaimey
Jaimie
Jaimie-Lee
Jaimy
Jaimylee
Jaimy-Lee
Jaimy-Lynn
Jainea
Jainy
Jaira
Jaïra
Jairah
Jaïrah
Jairomy
Jaisa
Jaiyana
Jakarta
Jakira
Jakoba
Jalaisa
Jalayska
Jale
Jaleesa
Jaleey
Jaleisha
Jalena
Jalicia
Jalieke
Jalinda
Jaline
Jalisa
Jalisha
Jalissa
Jaliyah
Jallyn
Jalou
Jalysa
Jalyssa
Jamaa
Jamaica
Jamaina
Jamalat
Jamee
Jameley
Jamelie
Jamely
Jamey
Jami
Jamia
Jamie
Jamiela
Jamie-Lee
Jamie-lee
Jamie-Lynn
Jamila
Jamilah
Jamilia
Jamilla
Jamillah
Jamille
Jamily
Jamilyana
Jamilynn
Jamisha
Jammillia
Jamy
Jamyla
Jamyra
Jan
Jana
Jána
Janae
Janaica
Janaira
Janaisa
Janat
Janaya
Janayah
Ja'Nayra
Janda
Jane
Janeate
Janell
Janelle
Janera
Janerice
Janesley
Janessa
Janet
Janetje
Janette
Janety
Janey
Janeya
Janice
Janicia
Janick
Janicy
Janiece
Janiek
Janieke
Janien
Janienke
Janina
Janine
Janiqua
Janique
Janis
Janisa
Janisha
Janita
Janka
Janke
Janna
Jannae
Jannah
Jannai
Jannaï
Jannat
Jannate
Janne
Janneco
Janne-Gre
Janneke
Jannelle
Jannemarije
Jannemiek
Janne-Sophie
Jannet
Jannetje
Jannetje-Geertje
Jannette
Jannica
Jannick
Jannie
JannieDeborah
Janniek
Jannieke
Janniene
Jannigje
Jannika
Jannike
Jannisha
Jannoula
Janny
Janoah
Janoek
Janola
Janomy
Janou
Janouk
Janoux
Jans
Jansje
Janske
Jante
Janthe
Janthine
Jantie
Jantien
Jantiene
Jantina
Jantine
Jan-tine
Jantje
Jany
Janyla
Japleen
Jara
Jareshia
Jarien
Jarina
Jarinde
Jarissa
Jarlyn
Jarveny
Jascha
Jasha
Jashita
Jashly
Jasja
Jaslene
Jasly
Jaslyn
Jaslyne
Jaslynn
Jasmay
Jasmeetkaur
Jasmeet-Kaur
Jasmia
Jasmien
Jasmijn
Jasmin
Jasmina
Jasmine
Jaspreet
Jassica
Jate
Javae
Javanna
Javelynn
Javiëni
Javiera
Javina
Jawahir
Jawairia
Jawaria
Jaweriya
Jawhara
Jay
Jày
Jaya
Jayani-Shadé
Jayanna
Jayantee
Jayce
Jaycee
Jaycee-Lynn
Jaycelly
Jaycie
Jayda
Jayda-Amber
Jaydae
Jaydah
Jaydalynn
Jaydayni
Jayde
Jaydee
Jay-Dee
Jaydeigh
Jayden
Jaydha
Jaydi
Jaydie
Jaydin
Jaydy
Jaye
Jayenna
Jayenne
Jayensh-ny
Jayla
Jaylana
Jaylee
Jaylee-Ann
Jayleigh
Jayley
Jayli
Jaylie
Jay-Lie
Jaylien
Jaylin
Jaylina
Jaylinn
Jay-Linn
Jaylinne
Jaylisa
Jaylyn
Jaylynn
Jayme
Jaymee
Jaymeli
Jaymelisha
Jaymie-Lee
Jaymy
Jayna
Jaynah
Jaynaika
Jaynaya
Jaynie
Jayonni
Jayra
Jayvelin
Jaz
Jazba
Jaz'Elle
Jaz-Elle
Jazley
Jazlyn
Jazlyne
Jazlynn
Jaz-Lynn
Jazz
Jazzey
Jazzi
Jazzlin
Jazzlyn
Jazz-Lynn
Jazz-lynn
Jazzminh
Jazzy
Jeada
Jeadah
Jeady
Jealana
Jealina
Jealynn
Jea-Mayra
Jeamely
Jeamy-Leah
Jean
Jeana
Jeanadiz
Jeanaley
Jeanay
Jeandeshia
Jean-Drell
Jean-Druelle
Jeane
Jeaneley
Jeanelisha
Jeanelle
Jeanelva
Jeanet
Jeanethy
Jeanetta
Jeanette
Jeanice
Jeanine
Jeanique
Jeanisse
Jeanne
Jeannet
Jeannette
Jeannevive
Jeanneya
Jeannise
Jean-Presney
Jeanreese
Jeanyraiska
Jearlaine
Jearviëntely
Jeashell
Jeavannily
Jeavina
Jechelle
Jeda
Jedaja
Jedi
Jedidia
Jedidja
Jedidjah
Jedinja
Jedithja
Jedy
Jeevani
Jefflyn
Jefke
Jefta
Jehan
Jeïsa
Jela
Jéla
Jelaisa
Jelaney
Jelani
Jelay
Jelaya
Jelaysia
Jeldau
Jelena
Jelice
Jelijah
Jelilah
Jelilly
Jelina
Jelincy
Jeline
Jelisa
Jelissa
Jelita
Jeliyah
Jelka
Jelke
Jella
Jellie
Jelline
Jelske
Jeltje
Jeltsje
Jeltsje-Afke
Jelwa
Jélyn
Jemaelij
Jemaine
Jemayli
Jemeah
Jemée
Jemelia
Jemie
Jemilla
Jemima
Jemimah
Jemma
Jemy
Jena
Jènae
Jenah
Jenai
Jenaica
Jenaily
Jenaisa
Jenaiya
Jenany
Jenay
Jendaya
Jenelsa
Jenelva
Jenesha
Jenessa
Jenevia
Jeni
Jenica
Jenifa
Jenifer
Jenilee
Jenine
Jenisha
Jenita
Jenke
Jenn
Jenna
Jennah
Jennaisa
Jenna-Lynn
Jennate
Jenne
Jennefer
Jenneke
Jenneken
Jenneleigh
Jennelie
Jennelys
Jennie
Jennifer
Jenniffer
Jenniffer-Christel
Jennigje
Jenniley
Jennita
Jenny
Jennyfer
Jenny-Mae
Jennyrose
Jennyta
Jenoa
Jenoah
Jenske
Jente
Jentel
Jenthe
Jentine
Jentje
Jentl
Jera
Jeraidenney
Jerany
Jeraycia
Jerayla
Jerayna
Jerdainsley
Jereliah
Jerise
Jeritza
Jermailine
Jermine
Jerna
Jerra
Jerrana
Jerre-Nitcia
Jerrosie-Lee
Jersey
Jershainy
Jerusha
Jerweensca
Jerynna
Jes
Jesaréla
Jésaryah
Jesca
Jescilya
Jesenia
Jeske
Jesley
Jeslhinn
Jeslijn
Jesline
Jeslyn
Jesmay
Jesmee
Jesmin
Jesmine
Jess
Jessah
Jessaiah
Jessamy
Jessamy-Jean
Jesse
Jesselyn
Jesse-Lyn
Jesselynn
Jesse-Lynn
Jessenia
Jessey
Jessey-Laine
Jesshayra
Jessi
Jessica
Jessie
Jessley
Jessline
Jesslyn
Jessy
Jet
Jeta
Jetske
Jetta
Jette
Jetteke
Jeva
Jevainey
Jevania
Jevella
Jevennelly
Jewel
Jewell
Jeyda
Jeyla
Jeylinn
Jeyliyah
Jezebel
Jezley
Jezlyn
Jhalissa
Jhanushka
Jhanvi
Jhayna
Jhelaisa
Jhelaysa
Jhelynn
Jhereny
Jheronika
Jhinty
Jhiwika
Jhovanna
Ji
Jia
Jiaan
Ji-Ah
Jia-Lee
Jianna
Jiary
Jide
Jiexi
Jihaina
Jihane
Jikke
Jil
Jîla
Jilanah
Jildau
Jilde
Jildou
Jildouw
Jileyla
Jilian
Jiline
Jilke
Jill
Jillana
Jillaysa
Jille
Jillessa
Jillian
Jillina
Jill-Nomy
Jilly
Jilly-Ann
Jil'lyna
Jilou
Jiltje
Jilva
Jim
Jimena
Jimi
Jimke
Jimmie
Jin
Jina
Jinane
Jinaya
Jindra
Jinglin
Jingwei
Jingyi
Jinke
Jinn
Jinney
Jinny
Jinou
Jintah
Jinte
Jinth
Jinthe
Jip
Jipp
Jippe
Jippelotte
Jira
Jirelle
Jirla
Jisca
Jiska
Jiske
Jisse
Jisslaine
Jits
Jitsina
Jitske
Jitte
Jitteke
Jiulienne
Jiulietta
Jiya
Jiyah
Jizèle
Jizrahja
Joa
Joahnie
Jo-ailey
Joämy
Joan
Joana
Joaney
Joani
Joanie
Joanka
Joann
Jo-Ann
Jo-ann
Joanna
Joanna-Abygail
Joanne
Joannechristy
Joannie
Joany
Jobine
Jobje
Jobke
Jocee
Jocelyn
Jocelynn
Jochemijntje
Jocintha
Joclivia
Jodi
Jodie
Jody
Joe
Joé
Joel
Joël
Joëla
Joëll
Joèlla
Joëlla
Joelle
Joëlle
Joëly
Joena
Joëney
Joënna
Joënny
Joepke
Joes
Joëtte
Joewairiya
Joey
Johanna
Johannah
Johanne
Johanneke
Johni
Johnsanrhee
Joia
Joice
Joïda
Jojanneke
Joke
Jolainy
Jolanda
Jolanta
Jolanthe
Jolé
Jo-Lee
Joleen
Jolein
Jolene
Jolente
Joleyn
Joli
Jolie
Jolieke
Jolien
Joliënne
Jolie-Willemijn
Jolijn
Jolin
Jolina
Jolinde
Joline
Jolissa
Joly
Jolyde
Jolyne
Jolynn
Jomana
Jomell
Jomena
Jomy
Jona
Jonah
Jones
Jonesy
Joney
Joni
Jonie
Jonita
Jonna
Jonne
Jonneke
Jonni
Jonte
Jony
Jools
Joorna
Joosje
Jooske
Joostje
Jopie
Joppe
Jordan
Jordana
Jordancey
Jordania
Jori
Jorie
Jorieke
Jorien
Jorijn
Jorina
Jorinda
Jorinde
Jorine
Jorinke
Jorinsca
Jorita
Jorja
Jorna
Jorunn
Jos
Josael
Josalien
Josàn
Josanne
Josca
Jose
José
Joseca
Josefenne
Josefien
Josefiene
Josefina
Josefine
Joselyn
Joselynn
Josemara
Josepha
Josephien
Josephiene
Josephina
Josephine
Joséphine
Josèphine
Josha
Joshanny
Joshlin
Joshlyn
Josianne
Josie
Josien
Josiena
Josiene
Josifja
Josina
Josine
Josja
Josje
Joska
Joske
Josphine
Jossa
Josse
Josy
Jotte
Jouairiya
Jouandi
Joud
Jouke
Joukje
Joumana
Jounaida
Jounaina
Joura
Joussra
Jouwairia
Jovanca
Jovanka
Jovanna
Jovi
Jovie
Jovita
Jowairia
Jowan
Jowayria
Jowella
Jowen
Joy
Joya
Joyah
Joy-Ann
Joyce
Joyceline
Joycelynn
Joycey
Joylee
Joylien
Joylin
Joyline
Joylynn
Joy-Lynn
Joys
Joyselene
Jozefien
Jozi
Jozijntje
Jozina
Jr-Han
Juainly
Juana
Juanice
Juanisha
Juanita
Jucentely
Judah
Judith
Judy
Judyeanne
Juennesse
Juèny
Juke
Jula
Julan
Jule
JuleBobbi
Julea
Juleiny
Jules
Juleya
Juleyna
--00
Julí
Julia
Júlia
Julian
Juliana
Julianna
Julianne
Julide
Jülide
Julie
Julien
Julienne
Juliënne
Julie-Pomme
Juliet
Juliët
Julieta
Julietta
Juliette
Juliëtte
Julija
Julika
Julin
Juline
Julisa
Julise
Julius
Juliyah
Julliëtte
Julot
July
Julya
Julyne
Jumanah
Jun
Juna
Junah
Junai
Junailies
Junainah
Junaira
Junaya
Junayda
Junaysha
June
--00
Junia
Junisha
Juno
Jura
Jurainis
Jurainy
Jurgina
Juriënne
Jurit
Juriviënne
Jurmina
Jurrynaiska
Jursey
Jurycienne
Juscha
Justiane
Justice
Justien
Justine
Jutha
Jutta
Jutte
Juul
Juulke
Juuls
Juultje
Juun
Juune
Juup
Juus
Juveria
Juwairiya
Juway
Juwayriyah
Juwel
Jyan
Jyll
Jynthe
Jynx
Jyrna
Jytte
Terug naar letteroverzicht
Ka
Kaat
Kaate
Kaatje
Kacinthia
Kacy
Kadee
Kadi
Kadiatou
Kadiatu
Kadidia
Kadie
Kadija
Kadijatou
Kadira
Kadisha
Kadissha
Kadizatu
Kadjata
Kadriye
Kae
Kaea
Kaeley
Kaelin
Kaelyn
Kaelynn
Kaelynne
Kaeylen
Kaheesha
Kai
Kaia
Kaila
Kailany
Kailey
Kailie
Kaily
Kailyn
Kaimei
Kainaat
Kainey
Kaira
Kairi
Kaisa
Kaisla
Kaithlin
Kaithlyn
Kaithlynn
Kaitlin
Kaitlyn
Kaitlynn
Kaiya
Kaja
Kajal
Kajsa
Kalani
Kaley
Kali
Kalijn
Kalina
Kalinka
Kallima
Kallista
Kalsoom
Kalysha
Kamalaiya
Kameisha
Kami
Kamila
Kamilia
Kamille
Kani
Kanna
Kannika
Kano
Kanyow
Kaoutar
Kaouter
Kaouthar
Kara
Karan
Kardelen
Karen
Kargülü
Kari
Karien
Karima
Karimatou
Karin
Karina
Karisni
Karit
Karleen
Karlijn
Karlijne
Karlin
Karly
Karmen
Karmijn
Karmijne
Karol
Karolien
Karolijne
Karolina
Karolína
Karolinka
Karuna
Kashyra
Kasjana
Katalin
Katara
Katarina
Katarzyna
Katazyna
Kate
Kate-Hope
Katelijn
Katelijne
Katelin
Katelyn
Katelynn
Kate-Lynn
Kate-lynn
Kate-Mare
Katerina
Kate?ina
Katey
Kathariena
Katharina
Kathelijn
Kathelijne
Katherina
Katherine
Kathleen
Kathlijn
Kathly
Kathlyn
Kathryn
Kathy
Katia
Katie
Katinka
Katixa
Katiya
Katja
Kato
Katoo
Katootje
Katrien
Katrijn
Katrina
Katy
Kautar
Kauwthar
Kavin
Kavita
Kawin-Luana
Kawsar
Kawtar
Kay
Kaya
Kaybriana
Kaycee
Kaydee
Kayeela
Kaye-Linn
Kayenaat
Kayenat
Kayla
Kaylah
Kaylee
Kayleen
Kayleesha
Kayleigh
Kay-Leigh-Ann
Kayleigh-Anne
Kayleigh-Jóann
Kayleisha
Kaylen
Kaylena
Kayley
Kay-Liann
Kaylicia
Kaylie
Kaylin
Kaylinn
Kaylisha
Kaylyn
Kaylynn
Kayman
Kayo
Kayra
Kayranur
Kayth-Lynn
Kayth-lynn
Kaytlin
Kazoe
K'chantelley
Ke
Keala
Kealey
Kealy
Keana
Keanaley
Keani
Keany
Kéany
Keara
Kedawit
Kedves
Kee
Kée
Keeley
Keelynn
Kees
Keesie
Keesje
Keesly
Keet
Keetje
Keighlin
Keiko
Keilah
Keilie
Keira
Keisha
Keke
Kekely
Kelby
Kelcay
Kelcy
Keleigh
Keley
Kelin
Kelisha
Kelley
Kelline
Kellsey
Kelly
Kelly-Berenice
Kelsey
Kelshey
Kelsi
Kelsie
Kelsy
Kelsyana
Keltoum
Kem
Kemilisha
Kendal
Kendess
Kendra
Keni
Kenitsjah
Kenna
Kenya
Kenyara
Kenza
Kenzalina
Kenzi
Kenzie
Kenzye
Keona
Keôna
Keren
Kéren
Kerenza
Kersje
Kes
Keshia
Keslin
Kess
Kessi
Kessidy
Kessy
Ket
Ketchake
Kete
Ketsia
Keyaisha
Key-Alaisha
Keyara
Keyenna
Keylee
Keyleigh
Keylischa
Keysha
Keyshaley
Keyshana
Keza
Kezban
Kezhi
Kezia
Keziah
Keziban
Kezziah
Kezzy
Kha
Khadidja
Khadija
Khadijah
Khadisja
Khaista
Khalia
Khalisha
Khaoula
Khawla
Khaya
Khaylice
Kheira
Khiara
Khitara
Khi-Toy
Kholoud
Khosboo
Khouloud
Khristine
Khuluud
Khushi
Khyara
Khyra
Ki-
Kiana
Kiane
Kianey
Kiani
Kianna
Kianoor
Kiara
Kiara-Denise
Kibar
Kichantely
Kick
Kicky
Kida
Kidist
Kie
Kiejella
Kiek
Kieke
Kiera
Kijn
Kijon
Kika
Kike
Kiki
Kikki
Kikoy
Kiky
Kilayah
Kim
Kima
Kimani
Kimara
Kimaya
Kimayna
Kimber
Kimberley
Kimberli
Kimberlie
Kimberly
Kim-Hoang
Kimi
Kimiya
Kimly
Kimm
Kimmely
Kimora
Kimsey
Kina
Kinga
Kinge
Kingsley
Kinia
Kinora
Kinsey
Kiomi-lynn
Kiomy
Kiona
Kionisha
Kiowa
Kira
Kiran
Kirana
Kiranjeet
Kiraz
Kiresscha
Kirié
Kirina
Kirmina
Kirshiya
Kirste
Kirsten
Kirsti
Kirstin
Kirstine
Kirsty
Kirti
Kisa
Kisha
Kishaira
Kishayra
Kishneet
Kitana
Kitty
Kiveli
Kivyan
Kiya
Kiyana
Kiyanaz
Kiyara
Kiymet
Kiyomi
Kiyona
Kizzy
Klaar
Klaartje
Klaasje
Klaaske
Klara
Klarijn
Klarissa
Klasina
Klaske
Klaudia
Klazien
Klaziena
Klazina
Klazine
Knelsien
Knowell
Koko-Zofia
Komal
Konstantina
Kookaï
Koosje
Kora
Korneli
Kornelia
Korneliske
Korotoum
Kosar
Koulako
Kreisha
Kremena
Krijntje
Kris
Krishna
Krisje
Krisse
Krista
Kristalla
Kriste
Kristel
Kristel-Lynn
Kristen
Kristensa
Kristha
Kristi
Kristie
Kristien
Kristijana
Kristina
Kristine
Kristy
Kriz
Krystyna
Ksenia
Kubra
Kübra
Kuchsianneley
Kuinira
Kulirk
Kulsum
Kulumi
Kumbundu
Kumru
Kuna
Kuoatr
Kushreet
Kwinn
Kyan
Kyana
Kyandra
Kyani
Kyanna
Kyara
Kyarah
Kyaralinn
Kyd
Kyelle
Kyenna
Kyenne
Kyentha
Kyera
Kyila
Kyla
Kylana
Kylani
Kyleen
Kylie
Kymani
Kymara
Kymberly
Kymiani
Kymm
Kymora
Kyomi
Kyona
Kyoni
Kyonne
Kyra
Kyraisha
Kyrian
Kyriana
Kyriane
Kyrolsha
Kyron
Kyrsten
Kyrviënne
Kysha
Kyshaina
Kyshaini
Kyshaira
Kyshanti
Terug naar letteroverzicht
La
Lacey
Lacksey
Lacramioara
Lada
Lade-Jady
Ladiva
L'adyëndra
Lael
Laël
Laela
Laelynn
Lærke
Laeticia
Laetitia
Lahj
Lai
Laia
Laiane
Laiha
Laila
Laila-Fey
Laïs
La-Keisha
Lakeyshia
La-Keyshia
Lakiesha
Lakisha
Lakshya
Lakysha
Lala
Lalani
Lale
Lâle
Lalenur
Lalita
Laliv
Lamaya
Lamberdina
Lamberta
Lambertha
Lamia
Lamiël
Lamies
Lamija
Lamis
Lamiya
Lammechien
Lammie
Lamyae
Lamys
Lana
Lanalsha
Landy
Landyn
Lane
Lani
Lania
Lanisha
Lanja
Lanna
Lano
Lanya
Laouiza
Laqisha
Laquisha
Lara
Lara-Daniela
Larena
Larende
Larice
Larimar
Larin
Larinda
Larisa
Larissa
Larissah
Larisza
Larita
Lariza
Larka
Larkin
Larosa
Larou
Larske
Larysa
Lasca
Lasée
Lashanti
Lashell
Lasize
Lasse
Lasta
Lateisha
Laticha
La-Ticha
Latiesja
Latifa
Latifah
Latischa
Latisha
La-tisha
Latoya
Latysha
Laudine
Laudy
Lauke
Laura
LauraLynn
Laura-Chelsea
Laurah
Laurain
Laura-Klara
Laure
Laureen
Laurel
Laurelle
Lauren
Laurèn
Laurena
Lauren-Ann
Laurence
Laurènce
Laurence-Maxime
Laurene
Laurenske
Laureta
Laurette
Lauri
Laurie
Laurien
Lauriëtte
Laurijn
Laurin
Laurina
Laurine
Laury
Lauryn
Lausan
Lausanne
Lavanya
Lavella
Laverne
Lavie
Lavien
Lavigna
Lavin
Lavina
Lavinia
Lavinja
Lawa
Lawin
Laxmiya
Layaan
Layan
Layana
Layera
Layisha
Layla
Laylee
Laylo
Laynah
Layra
Layre
Lazhin
Le
Lea
Léa
Leaf
Leah
Leáh
Léah
Leahn
Leahna
Lean
Leana
Leandra
Léane
Leann
Le-Ann
Leanna
Léanna
Leanne
Léanne
Leanore
Leany
Leaya
Lechanta
Ledna
Lee
Lee-ancis
Lee-Ja
Leela
Leen
Leena
Leenah
Leentje
LeeSaya
Leetah
Lee-Vienna
Leeza
Leezette
Lefaysha
Leia
Leida
Leidy
Leigh-Ann
Leighlani
Leila
Leilani
Leine
Leintje
Leira
Leire
Leischa
Leiske
Lejla
Lela
Lelia
Lelie
Lelya
Lema
Lèman
Lemis
Lemise
Lemja
Lemke
Lemoni
Lemya
Lemyae
Len
Lena
Lena-Marie
Lency
Lendcy
Lene
Lèneke
Lenette
Lenie
Lenise
Lenja
Lenka
Lenke
Lenna
Lenne
Lenneke
Lenne-Mari
Lenni
Lennie
Lenny
Lenora
Lenore
Lente
Lenthe
Lentje
Leomara
Leona
Léona
Leone
Leoni
Leonie
Léonie
Leoniek
Leonisa
Leonischa
Leonne
Leonoor
Leonor
Leonora
Leonorah
Leonore
Léonore
Leontina
Leonyda
Lequisha
Lera
Leshaen
Lesja
Lesley
Leslie
Lesly
Lessinia
Leticia
Letícia
Letitia
Letizia
Letta
Lette
Leuntje
Lev
Leva
Lévette
Levi
Levi-Ann
Levin
Levina
Levke
Levy
Lewis
Lexi
Lexie
Lexy
Leya
Leyan
Leyana
Leyla
Leyna
Ley-Naicha
Leynur
Leyre
Leysa
Leyske
Lezan
Lhatisha
Li
Li-
Lia
Liali
Lian
Liana
Lianda
Liandra
Liane
Lianka
Lianna
Lianne
Libana
Libelle
Liberty
Lica
Lichelle
Licianne
Lida
Lidaily
Lidewei
Lidewij
Lidia
Lidianne
Lidwien
Lidwina
Lidy
Lie
Liea
Liecke
Liedewei
Liedewey
Liedewij
Liefde
Liek
Lieke
Lieke-Marij
Liekie
Liël
Lien
Liena
Lienaika
Liene
Lieneke
Lienke
Lienne
Liënne
Lienza
Lies
Liesa
Liesanne
Liesbeth
Liese
Lieselotte
Liesje
Lieske
Liesl
Lieuwke
Lieuwkje
Lieve
Lieveke
Lievia
Lieza
Lieze
Ligaya
Lihanna
Lijke
Lijnie
Lijntje
Lijsbeth
Lika
Lil
Lila
Lilae
Lilah
Lila-Jolie
Lilan
Lilena
Lili
Lilí
Lilia
LiLia
Lilian
Liliana
Liliane
Lilianne
Lilie
Lilien
Lilit
Lilith
Lille
Lilli
Lillian
Lilliana
Lillilotte
Lillith
Lilly
Lilly-Anna
Lilly-Isabel
Lilly-Marie
Lilly-Rose
Lilo
Liloe
Lilou
Lily
Lïly
Lilya
Lilyan
Lily-An
Lily-Elisabeth
Lily-Fee
Lily-Roos
Lily-Rose
Lima
Limana
Limar
Limène
Lin
Lina
Linah
Linaishley
Linar
Linayska
Lincy
Linda
Lindalva
Linde
Linden
Lindey
Lindi
Lindie
Lindita
Lindiwe
Lindsay
Lindsey
Lindsy
Lindy
Line
Linet
Ling
Linge
Linh
Lini
Linka
Linn
Linne
Linnea
Linora
Linsey
Linsi
Linske
Linsy
Linte
Linyante
Linzi
Linzie
Lio
Lioba
Liona
Liön-ley
Lionne
Lior
Liora
Lis
Lisa
Lisabet
Lisah
Lisa-Jane
Lisa-Jolie
Lisa-Lièn
Lisa-Lynn
Lisa-Mae
Lisa-Marie
Lisa-Marthe
Lisa-Mies
Lisan
Lisana
Lisandra
Lisanna
Lisanne
Lise
Liselot
Liselotte
Lisen
Lisenda
Liset
Lisetta
Lisette
Lisha
Lishaina
Lisheyni
Lisiana
Liske
Lisl
Lismairy
Lismaris
Lison
Liss
Lissa
Lissah
Lissanne
Lisse
Lisseija
Lisseya
Lissy
Lisz
Litiziana
Liu
LiuNa
Liv
Liva
Livalotte
Livanur
Livaya
Livé
Livello
Livia
Livian
Livianne
Liviënna
Livna
Livvy
Livy
Liwa
Liwayway
Liwe
Lixian
Liya
Liyana
Liyanna
Li-yarah
Liyuza
Liz
Liza
Liza-Joy
Lizalotte
Lizan
Lizanna
Lizanne
Lize
Lizelotte
Lizerya
Lizet
Lizette
Lizge
Lizz
Lizzi
Lizzie
Lizzy
Lizzy-Elin
Lizzy-José
Lluna
Lo
Loa
Loana
Loanne
Lobke
Locia
Lodi
Lodz
Loe
Loehailie
Loeka
Loeke
Loeki
Loekie
Loeky
Loëlle
Loeloe
Loena
Loes
Loesje
Logan
Logien
Lohanny
Lohre
Lohren
Loïcq
Loike
Lois
Loïs
Lo?s
Lóïs
Loisa
Loïsa
Loïse
Loïs-Liv
Lok
Loki
Lola
Lola-Bloe
Lolaphyne
Lola-Rosie
Lolita
Lolle
Lomay
Lon
Lona
Lone
Lonit
Lonna
Lonne
Lonneke
Loor
Lora
Lóra
Lorain
Loraina
Loraine
Lorainne
Lorainy
Lora-Lee
Lore
Lorea
Loréan
Loredana
Loreelia
Loreen
Loreena
Lorelai
Lorelai-Ana
Lorelei
Lorell
Loren
Lorena
Lorentina
Lorenza
Lorenze
Loretta
Lorhin
Lori
Lorien
Lorijn
Lorin
Lorinda
Lorna
Lorraina
Lorraine
Lorrin
Losanne
Lot
Loth
Lotis
Lotje
Lott
Lotta
Lotte
Lotte-Danique
Lotte-Elise
Lotte-Gré
Lotteke
Lotti
Lottie
Lotus
Lou
Loua
Louam
Louanna
Lou-anne
Loubna
Louell
Louella
Louelle
Louette
Louis
Louisa
Louise
Louise-Marie
Louiza
Louka
Louke
Loula
Loulé
Loulou
Lou-Lou
Loulou-Rosa
Louna
Loura
Lourdes
Lourdshini
Loureen
Lourina
Lourine
Lousewies
Louve
Louwke
Louwra
Lova
Loveanna
Lovelin
Lovelycienne
Lovelyn
Lovely-Pearl
Lovena
Lovina
Lovisa
Lowa
Loys
Lu
Lua
Luan
Luana
Luani
Luanna
Luanne
Lubbertina
Lubbetje
Lubertha
Luca
Lucca
Luce
Lucenne
Luchia
Luci
Lucia
Lucía
Lucia-Lina
Luciana
Lucie
Lucie-Feline
Luciena
Lucienna
Lucienne
Luciënne
Lucile
Lucille
Lucina
Lucinda
Lucine
Lucivania
Lucretia
Lucy
Lucyana
Lucylen
Lude
Ludie
Luella
Luëngelly
Luesza
Lugin
Lugina
Luigina
Luisa
Luïsa
Luise
Luiza
Lujza
Luka
Luke
Lulu
Lume
Lumi
Lumiara
Lummetje
Lummie
Luna
Lunabella
Lunadora
Lunaila
Luna-Madée
Lunamey
Lunay
Lune
Lune-Blu
Lunja
Lupe
Lupine
Lupita
Lupna
Luqa
Lusanne
Lushaimy
Lushanaira
Lushani
Lushény
Lushony
Lusie
Lusine
Lutein
Lutina
Luuke
Luus
Lux
Luxi
Luyando
Luz
Luza
Luzia
Luzmariangela
Lya
Lyah
Lyan
Lyana
Lyána
Lyanca
Lyanchely
Lyane
Lyann
Ly-Ann
Lyanna
Lyannah
Lyanne
Lyara
Lyca
Lychelle
Lyda
Lydana
Lydia
Lydianne
Lyenne
Lyfe
Lyke
Lykke
Lyla
Lylua
Lymke
Lyn
Lyna
Lynah
Lynde
Lyndey
Lyndi
Lyndsay
Lyndsey
Lyne
Lynelle
Lynette
Lynke
Lynn
Lynne
Lynnet
Lynsey
Lynthe
Lyona
Lyonne
Lyra
Lys
Lysa
Lysan
Lysandra
Lysanna
Lysanne
Lysbert
Lysbeth
Lyshaiya
Lyshana
Lyshé
Lysia
Lysianne
Lyss
Lyssa
Lytjana
Lyvanne
Lyza
Lyzenka
Terug naar letteroverzicht
Maahtab
Maaike
Maamke
Maan
Maartje
Maarwa
Maasje
Maatje
Maayke
Mabein
Mabel
Mabinty
Macen
Macey
Macharel
Machelina
Macheline
Macheltje
Machteld
Macire
Mackenzi
Mackenzie
Macy
Macymilliane
Macyn
Madalena
Madde
Maddie
Maddy
Made
Madé
Madee
Madée
Madelaine
Madelein
Madeleine
Madelen
Madelèna
Madeléne
Madelène
Madeley
Madeliane
Madelief
Madelien
Madelijn
Madelin
Madelinde
Madeline
Madelon
Madelyn
Madelyne
Madelynn
Madhavi
Madhvi
Madieke
Madiino
Madin
Madina
Madison
Madita
Maditha
Madleen
Mado
Madonna
Madoo
Madou
Madusu
Madyson
Mae
Maebh
Mae-Britt
Maecy
Maedde
Maegan
Mae-Gin
Maeike
Mae-Jill
Maélie
Maelief
Mae-lin
Maelisa
Maelle
Maëlle
Maelynn
Mae-Lynn
Mäelys
Maerle
Maeske
Maeva
Maeve
Maeve-Fay
Mafaiza
Mafalda
Magali
Magalie
Magaly
Magda
Magdalena
Magdolien
Magfira
Maggeltje
Maggie
Maggy
Maghnia
Magretha
Magrita
Magtelt
Magui
Mahbuba
Mahdia
Mahé
Maheen
Mahi
Mahina
Mahinur
Mahna
Mahnoor
Mahoqueney
Mahree
Mahrosh
Mahtab
Mahtee
Mahum
Mai
Maia
Maija
Mai-Jin
Maike
Maiken
Maikka
Maila
Mailey
Mai-Linh
Maillah
Maimana
Maimona
Maïmouna
Maimounatou
Mainely
Maïnne
Maira
Maire
Maisa
Maisae
Maisam
Maisara
Maism
Maissa
Maïssa
Maissae
Maïssae
Maissam
Maissane
Maisya
Maite
Maithe
Maity
Maiya
Maiysha
Maj
Maja
Majani
Maj-Britt
Majda
Majdoline
Majdouline
Majesta
Majesty-Messiah
Majet
Majida
Majken
Majlen
Majoeri
Majoetra
Majtheny
Makbule
Makeda
Mala
Malaak
Malaia-Kanae
Malaijka
Malaika
Malaïka
Malak
Malani
Malea
Malee
Malejah
Malek
Malena
Malèna
Malene
Maleyka
Malgorzata
Mali
Malia
Maliamu
Malieka
Maliha
Malika
Malin
Malín
Malina
Malini
Malisha
Malissa
Maliya
Maliyah
Malk
Malody
Maloe
Malon
Malou
Malouk
Malouke
Maloux
Malu
Malú
Malya
Malyka
Malyn
Malyssia
Mambo
Mame
Mamiky
Man
Mana
Manaal
Manaar
Manal
Manar
Mandana
Mandukhai
Mandy
Manel
Manelle
Man-Hsuan
Manicha
Manin
Manisa-Faith
Manischa
Manisha
Manishia
Manja
Manju
Manli
Manna
Mannhu
Manoa
Manoah
Manoe
Manolya
Manon
Manou
Manouk
Manpreet
Mansara
Man-Si
Mantra
Manu
Manuela
Manuella
Manuelle
Manushi
Manushka
Manyama
Manyi
Maouadda
Map
Mar
Mara
Maraam
Marah
Marai
Maralie
Maram
Maran
Marann
Maravilha
Maraya
Marcela
Marcelia
Marcella
Marcha
Marchien
Marchje
Marcia
Marcilia
Mardecha
Mardiah
Mardjeesherlí
Mare
Maré
Mareau
Mare-Corine
Marée
Marée-Joanne
Mareen
Marei
Mareike
Mareine
Marel
Marèl
Marelieve
Marelin
Mareliza
Marelva
Marelyn
Maren
Marèn
Marenda
Marenne
Marens
Marente
Marenthe
Mares
Maressa
Mareth
Maretta
Marga
Margaret
Margareth
Margaretha
Margarethe
Margarita
Margaritha
Margault
Margaux
Margeretha
Margje
Margo
Margot
Margré
Margreet
Margréeth
Margreethe
Margreta
Margretha
Margréthe
Margriet
Margrieta
Margriete
Margrietha
Mari
Maria
Maria-Donna
Maria-Elena
Maria-Elizabeth
Mariah
Maria-Louis
Mariam
Mariama
Marian
Mariana
Mariane
Marianelly
Maríangely
Marianice
Marianke
Marianna
Marianne
Maria-Paula
Mariatu
Marica
Maricia
Marie
Marie-Anna
Marie-Anne
Marie-Christine
Marieclair
Marie-Claire
Marie-Elise
Marie-Gabrielle
Marie-Jeanne
Marie-Jet
Marie-Jolie
Marie-José
Marie-Juliënne
Marieke
Marieken
Mariel
Mariël
Mariela
Marie-Laure
Mariëlla
Marielle
Mariëlle
Marieloe
Marie-Lou
Marie-Louise
Marielyne
Marie-Lynn
Mariem
Marieme
Mariétou
Marietta
Mariëtte
Marieza
Marigje
Marij
Marija
Marijam
Marije
Marijke
Marijn
marijn
Marijne
Marijntje
Marijs
Marijtje
Marika
Marike
Mariken
Mariko
Marilana
Marileen
Marileidy
Marilena
Marilene
Marilène
Marilette
Marilie
Marilise
Marilona
Marilou
Mari-Louise
Marilu
Marilyn
Marilynn
Marin
Marina
Marinda
Marinde
Marine
Marinka
Marinke
Marinn
Marinte
Marinthe
Marion
Marique
Maris
Marisa
Marísa
Marisca
Marischa
Marise
Marisha
Marisja
Mariska
Marisol
Marissa
Marit
Marít
Marita
Marith
Maritha
Maritt
Mariya
Mariyama
Mariza
Marizela
Marja
Marjam
Marjan
Marjana
Marjánka
Marjanne
Marjanneke
Marjely
Marjem
Marjently
Marjet
Marjolein
Marjoleine
Marjolijn
Marjon
Marjonella
Marjorie
Marjory
Marla
Marlaina
Marlau
Marle
Marleen
Marlein
Marlena
Marlencia
Marlene
Marlène
Marley
Marleyne
Marli
Marliek
Marlieke
Marlien
Marlies
Marlijn
Marlijne
Marlin
Marlina
Marlinde
Marline
Marlisha
Marlissa
Marlize
Marloes
Marlon
Marlot
Marlotte
Marlou
Marlouke
Marlusy
Marly
Marlyn
Marlyne
Marna
Marni
Maroesja
Maroeska
Maron
Maronya
Marou
Maroua
Marouscha
Marousha
Maroussia
Marquelle
Marre
Marrelin
Marret
Marretje
Marri
Marrie
Marriët
Marrigje
Marrij
Marrit
Marrit-Afke
Marry
Marscha
Marsha
Marta
Marta-Maria
Marte
Martha
Marthe
Martienne
Martijntje
Martina
Martine
Martinique
Martje
Martyna
Marvel
Marvie
Marviény
Marwa
Marwaa
Marwah
Mary
Marya
Maryam
Maryama
Maryan
Maryana
Mary-Anne
Maryem
Maryeza
Mary-Jane
Marylin
Marylina
Marylise
Maryloe
Mary-Loe
Marylse
Maryse
Maryssa
Masayu
Mascha
Maseray
Masha
Mashal
Massilya
Massiva
Masti
Mastura
Mataap
Mathanja
Mathilda
Mathilde
Matilda
Matisa
Matje
Mattanja
Matthanja
Matthine
Mattie-Linda
Matya
Matyne
Maud
Maude
Maudi
Maudie
Maudra
Maudy
Maudy-Marell
Maura
Maureen
Maurene
Mauri
Maurine
Maury
Mavie
Mavis
Mawada
Mawata
Max
Maxe
Maxiem
Maxima
Maxime
Maximiliane
Maxine
May
Maya
Mayalin
Mayana
Mayar
Maya-Thuja
Maybel
Maybritt
May-Britt
Maycke
Mayda
Mayinti
Mayisha
Mayka
Mayke
Mayla
Mayleen
Maylène
Maylin
May-Lin
Mayline
Maylisa
Mayliša
Maylynn
Maymoena
Maymun
Maymuna
Mayonne
Mayoumi
Mayra
Mayrah
Mayrani
Mayrena
Mayrianïs
Mayron
May-Rose
Maysa
Maysaa
Maysae
Maysam
Maysan
Maysara
Maysem
Mayssa
Mayssae
Mayte
Mayumi
Mbayang
Mckayla
McKenzie
Mea
Meadow
Meagan
Meagen
Meaghan
Meander
Meara
Meare
Mébrit
Mechelina
Mechtelt
Medb
Medde
Medea
Medelina
Medina
Medine
Medisa
Medlyn
Mèdolynn
Medtina
Mee
Meecy
Meeke
Meena
Meenskje
Meera
Meerab
Meeri
Meerle
Mees
Meg
Megalie
Megan
Megeseb
Meggelina
Meggie
Meggy
Meghan
Mèghann
Meha
Mehaat
Mehdi
Meheria
Mehlika
Mehlike
Mehly
Mehran
Mehreen
Mehri
Mei
Meia
Meie
Meija
Meije
Meijiet
Meijke
Meijs
Meike
Meila
Mei-Lan
Mei-Lien
Meilynh
Meinke
Meino
Meinou
Meinske
Meintje
Meira
Meis
Meiske
Mei-Yin
Mejrema
Meke
Mekselina
Mel
Mela
Melana
Melaney
Melania
Melanie
Mèlanie
Melanthe
Melanty
Melany
Mélany
Mèlany
Melati
Melatti
Melawit
Melay
Melda
Melda-Aleyna
Melek
Meleknur
Meleny
Melia
Mélice
Melief
Meliena
Meliha
Melijn
Melika
Melike
Melikenur
Melin
Mélin
Melina
Melinda
Melinde
Meline
Melis
Melisa
Melise
Melissa
Mélissa
Melissah
Melissia
Mella
Mellanie
Mellany
Melle
Melledy
Melline
Mellissa
Mellua
Melodie
Mèlodie
Melody
Melsa
Meltem
Melu
Mélu
Melua
Meluca
Melvana
Melyah
Mena
Menda
Mende
Mendel
Mendy
Menekse
Menita
Menna
Menoa
Menorah
Mente
Menthe
Meral
Mèral
Merana
Merari
Merav
Mercan
Mercedes
Mercedès
Mercha
Mercya
Meredith
Merel
Meret
Meri
Meriam
Merieke
Meriem
Merije
Merijem
Merijn
Merijne
Merima
Merin
Merinthe
Merit
Merith
Merjam
Merjem
Merle
Merlijn
Merlin
Merlinde
Merlissa
Merlot
Merna
Merrin
Merrith
Merte
Merthe
Merve
Mervenur
Mervi
Mervine
Merwa
Merwat
Merwe
Meryam
Meryem
Meryl
Mésheeny
Mésheley
Meta
Metija
Metje
Mette
Mette-Liss
Mette-Marit
Mette-Rosa
Mettje
Meva
Mevey
Mex
Mexx
Mexxi
Mexxime
Mexxine
Meya
Meyke
Meynou
Meyra
Meys
Meysa
Meysam
Meysje
Meyssa
Mezian
Mhegda
Mhek
Mia
Miah
Mi-Alicia
Miana
Miayke
Mica
Micaela
Micah
Micaiah
Mica-Jones
Micayla
Micha
Michaela
Michaëla
Michaelia
Michaëlla
Michaila
Michal
Michalina
Michanne
Michayra
Michealia
Michela
Michèle
Michella
Michelle
Michelnaily
Michon
Michonne
Micka
Mickey
Micky
Miek
Mieke
Miekje
Mielena
Miena
Miene
Mieneke
Mienke
Mieryam
Mies
Mietra
Miètte
Migabi
Miglia
Mignon
Mihijjha
Mihriban
Mihrisah
Mija
Mijke
Mijmoena
Mijntje
Mijs
Mik
Mika
Mikaela
Mikaëla
Mikal
Mikayla
Mikelle
Mikhaela
Mikke
Mikki
Mikkie
Mikki-Fay
Mikky
Miko
Mila
Milá
Milagres
Milagros
Milah
Milaine
Milainey
Mila-Jane
Mila-Louisa
Milan
Milana
Milanda
Milena
Miléna
Milene
Miléne
Milène
Milêne
Milenka
Milenna
Mileslie
Miley
Mileyn
Milia
Miliana
Miliani
Milica
Milicia
Milika
Milja
Miljuschka
Milla
Milla-Gabriella
Mille
Millia
Millie
Milly
Milo
Miloe
Milon
Milot
Milou
Mílou
Milouise
Milya
Milyaida
Mim
Mimi
Mimy
Min
Mina
Minah
Minanne
Minde
Mindel
Mindie
Mindy
Minel
Ming
Minh
Mini
Minica
Minieke
Minja
Minke
Minne
Minoes
Minou
Minouche
Minouk
Minoux
Mint
Minte
Minthe
Mio
Mira
Mirac
Miracle
Miranda
Miray
Miraya
Mirdany
Mireille
Mirella
Mirelle
Miren
Mirhan
Miriam
Miriamele
Mirian
Mirinne
Mirit
Mirja
Mirjam
Mirjan
Mirjeta
Mirke
Mirla
Mirle
Mirli
Mirly
Mirna
Miroeskia
Mirola
Miron
Miroslava
Mirre
Mirrijn
Mirrin
Mirte
Mirtha
Mirthe
Mirushe
Mirvian
Mirwa
Miryam
Miryande
Mirza
Misa
Mischa
Misha
Mishaela
Mishaileys
Mishal
Mishaleisha
Mislina
Misty
Misuen-Jely
Mitra
Mitte
Mitzi
Miuccia
Miwensa
Miya
Miyuki
Mo
Moana
Moemina
Moen
Moenza
Moësha
Moheyna
Mohini
Mohraïl
Moira
Moirah
Moïse
Moisha
Moiyenne
Mollie
Molly
Momijn
Momo
Momolandu
Mona
Monaco
Moni
Monica
Mónica
Moniek
Monifa
Monika
Monique
Monira
Monisha
Monja
Montana
Monyra
Mooby-Javes
Moon
Moos
Moosje
Moqahdas
Moraya
Morea
Moreayna
Morena
Moresia
Moreysha
Morgan
Morgana
Morgan-Lynn
Morguecha
Moriam
Morie
Morris
Morsal
Morwarid
Morwaried
Mose
Mosesly
Mosi
Moska
Mouna
Mouna-Maria
Mounia
Mounira
Mowena
Moya
Moyra
Mualla
Mubeenah
Müberra
Mubina
M?cella
Mukaddes
Muna
Münevver
Munira
Münire
Munize
Munya
Murea
Muriël
Muriëlle
Murron
Mursal
Musa
Muska
Muskaan
Muskaanpreet
Muskan
Muys
Muza
Muze
Muzen
My
Mya
Myabel
Myanisa
Myeesha
Myfanwy
Myhla
Myiesha
Myka
Myla
Myléna
Mylèna
Mylene
Mylène
Mylou
Mynke
Mynthe
Myra
Myranie
Myrèse
Myrhe
Myriam
Myrka
Myrle
Myrna
Myrne
Myron
Myrra
Myrte
Myrthe
Mysha
Myshaliënne
Mystique
Mythe
Terug naar letteroverzicht
Naa-Adei
Naadiya
Naalke
Naasifaa
Naazma
Nabila
Nacheinely
Nachta
Naciyenur
Nada
Nadah
Nadalie
Nadda
Nadé
Nadeche
Nadèche
Nadesh
Nadesia
Nadeska
Nadi
Nadí
Nadia
Nadiah
Nadica
Nadija
Nadin
Nadine
Nadine-Nadia
Nadira
Nadiya
Nadiye
Nadiyya
Nadja
Nadjany
Nadjezjda
Nadya
Nadyne
Nadysha
Naëma
Naemi
Nafisa
Nafissa
Nagilla
Nagshin
Nahid
Nahida
Nahide
Nahla
Nahual-ha
Na'iema
Naila
Naïla
Nailah
Naile
Nailenur
Nailisa
Nailla
Naima
Naïma
Naime
Naina
Naïna
Naiol
Naira
Naïra
Nairenska
Nairi
Naisha
Naishely
Naiyana
Najailey
Najana
Najat
Najema
Najet
Najibah
Najima
Najla
Najlae
Najma
Najmah
Najmeddine
Najomi
Najoua
Nakisha
Nakita
Nalani
Naleke
Nalenci
Nalida
Nalin
Naline
Naliny
Naliya
Namara
Nami
Namira
Nammica
Nana
Nanami
Nance
Nancy
Nanda
Nandi
Nandini
Nandni
Nandy
Nani
Nanieke
Nanine
Nanique
Nanja
Nanna
Nanne
NanneLoïs
Nannerl
Nannet
Nannie
Nanny
Nanoa
Nanoe
Nanoek
Nanoeska
Nanou
Nanouche
Nanouck
Nanouk
Nanouque
Nanouska
Nanthe
Nanu
Nanuq
Naobi
Naome
Naomi
Naomie
Naomy
Naoual
Naouar
Naouel
Narabella
Narana
Narcisa
Narden
Nardjis
Nareena
Nareini
Narelle
Nariman
Narimane
Narin
Narine
Narjis
Narjiss
Narkeasha
Narkes
Narnia
Narouche
Narukoh
Nashaira
Nashantely
Nashay
Nasim
Nasira
Nasirah
Na'siya
Nasma
Nasra
Nassima
Nastasia
Nasteha
Nastya
Nasya
Natali
Natalia
natalia
Natalía
Natalie
Natalii
Natalija
Natalja
Nataly
Nataniella
Natascha
Natasha
Natasja
Nathalia
Nathalie
Náthálie
Nathaly
Nathanaëlle
Nathania
Nathanja
Nathanya
Nathasja
Nathly
Natsuki
Natsumi
Nauras
Navaëlie
Navara
Navarobiny
Navita
Nawaal
Nawad
Nawal
Nawel
Naweza
Nayana
Nayanna
Nayara
Nayeli
Nayelli
Nayeon
Nayhara
Nayima
Nayira
Nayla
Nayla-Jenell
Nayna
Nayobe
Nayomi
Nayomie
Nayra
Nayree
Nayrin
Naysa
Nayyirah
Naz
Nazali
Nazan
Nazanien
Nazanin
Nazanyn
Nazar
Nazeli
Nazifa
Nazigum
Nazik
Nazike
Nazirah
Nazjet
Nazli
Nazl?
Nazlican
Nazmiye
Nazra
Nazya
Nea
Neah
Neala
Neama
Neasa
Neave
Necla
Neda
Nedah
Nedda
Nédhélya
Neel
Neelani
Neele
Neeltje
Neenah
Neeve
Nefeli
Nefina
Nefise
Nefthely
Negah
Negar
Negena
Negien
Negiena
Negin
Neha
Neharika
Nehir
Neia
Neïsa
Nejla
Nejra
Nel
Nelaïyah
Nelayna
Nele
Neline
Nelke
Nella
Nelleke
Nellie
Nelliene
Nelly
Nelly-Elizabeth
Nely
Nemesis
Nena
Néna
Nenah
Nene
Nenna
Nennetje
Nente
Nenthe
Neomi
Néomi
Neomy
Neorah
Nera
Neraja
Nerée
Nereida
Nergis
Nergiz
Neri
Néri
Neris
Nerissa
Nerjis
Nerjush
Nerman
Nermien
Nermin
Nermine
Nersin
Nese
Nesecan
Nesia
Nesibe
Nesil
Nesli
Neslihan
Nesrin
Nesrine
Nessa
Nesta
Netaniya
Netanya
Netta
Netty
Neva
Nevaeh
Neve
Néve
Nevena
Nevheney
Nevin
Nevra
Nevruz
Neya
Neyla
Neyna
Neyomi
Nezlihan
Nga
Ngadyem
Ngalula
Ngoc
Ngofamanjira
Nha
Nhakisha
Nhu
Ni
Nia
Niah
Niam
Niamh
Niana
Nianne
Nibarna
Nica
Nicah
Nicci
Nicci-Jill
Nicea
Nické
Nicki
Nickita
Nicky
Nicky-Faith
Nicky-Lynn
Nico
Nicol
Nicola
Nicole
Nicoletta
Nicolette
Nicolien
Nicoliene
Nicoline
Nicolle
Nicolly
Nida
Nidae
Nidal
Nide
Nidhi
Nieca
Nieke
Niekee
Nieki
Nielse
Niena
Niencke
Niendja
Niene
Nienke
Niënne
Niesje
Nieske
Nieva
Nieve
Niga
Nihad
Nihal
Nihan
Niharika
Nihitha
Niîma
Nijaar
Nijne
Nika
Nikaé
Niké
Nikee
Nikée
Niki
Nikia
Nikiesha
Nikita
Nikka
Nikki
Nikki-Babs
Nikkie
Nikky
Niko
Nikola
Nikoleta
Nikolina
Nil
Nila
Nilab
Nilaja
Nila-Maica
Nilay
Nilaya
Nilda
Nilla
Nillap
Nille
Nilofar
Nilomica
Nilou
Nilsa
Nilsu
Nilufar
Nilüfer
Niluka
Nilusha
Nilynie
Nilza
Nima
Nimco
Nîmes
Nimh
Nimra
Nimrah
Nimue
Nina
NinaAimée
Ninah
Nina-Maria
Nina-Milou
Nina-Noméa
Nine
Ninette
Nineve
Ninja
Ninke
Ninna
Ninon
Ninouk
Ninte
Ninthe
Ninya
Ninyee
Nio
Niobe
Niomey
Nique
Niquita
Nira
Nirlen
Nirmin
Nirvana
Nisa
Nisagül
Nisan
Nisanur
Nisa-Sevgül
Nisayra
Nisha
Nishaira
Nishita
Nisra
Nisrin
Nisrine
Nissa
Nissreen
Nissrin
Nissrine
Nithyaa
Niva
Nivana
Nivien
Nivroj
Niya
Niyah
Nizhoni
Njiske
Nkechinyere
Nnedi
Nnenna
Noa
Noadiah
Noah
Noahlynn
Noah-Mae
Noailah
Noa-Jeane
Noaley
Noaly
Noalynn
Noa-Lynn
Noam
Noami
Noamy
Noana
Noanne
Noany
Noé
Noë
Noek
Noeke
Noël
Noéla
Noelani
Noelia
Noëlia
Noëliah
Noell
Noéll
Noëlla
Nöella
Noëlle
Noëllie
Noemi
Noémi
Noëmi
Noemiah
Noemie
Noémie
Noëmie
Noëmi-Felicity
Noëmi-Luna
Noémy
Noèmy
Noëmy
Noeska
Noessayba
Noeth
Noéya
Nofa
Noga
Nogah
Noha
Nohemy
Nohr
Nola
Nolah
Nolin
Nomausha
Nomey
Nomi
Nomy
Noni
Nonna
Noömi
Noor
Noora
Nooraya
Noore
Noori
Noorin
Noortje
Nora
Noraan
Nora-Claire
Norah
Norah-Fay
Norah-Lynn
Noralie
Noraly
Nora-Lynn
Noran
Nore
Noré
Norea
Noreen
Noreeni
Norell
Norèll
Norelle
Norèn
Norena
Norhaan
Norhan
Norhane
Nori
Norma
Noshaab
Noucha
Nouck
Noucky
Noud
Noufaisa
Noufissa
Nouhaila
Nouhaïla
Nouk
Nouky
Noumidia
Nour
Noura
Nouraan
Nouran
Nour'ay
Noureen
Nour-el-Houda
Nour-El-Houda
Nourhan
Nourhane
Nourhen
Nouria
Nouriya
Nourjane
Nouryn
Nousha
Noushka
Nouwaila
Nova
Nova-Belle
Novalee
Novalinde
Nove
November
Novi
Novin
Novy
Nowi
Noya
Noyemi
Nuah
Nuala
Nuèla
Nuella
Nuélly
Nuha
Numa
Numi
Numidia
Nuna
Nuna-Riley
Nupelda
Nur
Nûr
Nura
Nuraan
Nurah
Nurbanu
Nurcan
Nurdan
Nureen
Nurefsan
Nurelayn
Nurhaliza
Nuri
Nuria
Nuría
Núria
Nuriya
Nuriye
Nurlayla
Nursaç
Nursah
Nursena
Nursima
Nusaiba
Nüseybe
Nushafarin
Nushika
Ñusta
Nuur
Nya
Nyabella
Nyah
Nyale
Nyanda
Nyanthé
Nybon
Nyca-Yden
Nychelle
Nycke
Nycole
Nyela
Nyima
Nyka
Nyke
Nykita
Nyla
Nymke
Nymphe
Nyncke
Nyne
Nynke
NynkeFrédérique
Nynthe
Nyo
Nyobou
Nyomi
Nysa
Nysah
Nyshana
Nyssa
Nzeyimana
Terug naar letteroverzicht
Oana
Oatske
Obaapa
Ocean
Ocèana
Oceane
Océane
Ociëne
Oda
Odeke
Odet
Odette
Odie
Odile
Odilia
Odille
Oeke
Oemaima
Oemama
Oemnia
Ofelia
Ofure
Ogechukwu
Oghenetega
Ogochukwu
Ohemaa
Oirla
Ojahicya
O-Jairiëne
Olayele
Olcay
Oldwyn
Olein
Olga
Oliana
Olianne
Oline
Olise
Oliva
Olive
Olivera
Olivia
Olivianne
Oliwia
Olsa
Oluchi
Oluwakemi
Omaima
Omaira
Omara
Omayma
Omayra
Omijma
Omoikhese
Omolabake
Omolara
Ona
Onaya
Oneg
Onintza
Onyekachim
Oona
Ophelia
Ophelie
Ophélie
Ophira
Oraya
Orchinta
Orfea
Oriana
Orianne
O'Rïelly
Orla
Orlaith
Orla-Moira
Oromiya
Orthance
Oryn
Osaherumwen
Osariemen
Osasumwens
Osatohamwen
Osayuwamwen
Oshaïra
O'Shun
Osira
Osmayra
Osnea
Ot
Otje
Otte
Ottelien
Otteline
Ottie
Ottilie
Ottolien
Ottoline
Otylia
Ouafa
Ouahiba
Ouassila
Ouassima
Ouiam
Ouíam
Ouidad
Ouissal
Ouissam
Oumaima
Oumaira
Oumaya
Oumayma
Oumaymah
Oumayya
Oumnia
Oumniya
Oumou
Oussey
Ovi
Oxana
Öykü
Oze
Özge
?zge
Özgül
Özlem
Terug naar letteroverzicht
Paige
Paikia
Paisley
Pakavi
Pakize
Palesa
Paloma
Palwisha
Pam
Pamela
Pammy-Lee
Paola
Paradis
Parbatie
Parel
Pari
Pàrie
Paris
Parisa
Parisha
Parla
Parwanah
Parween
Pascale
Pascalle
Pasha
Paskal
Patrice
Patricia
Patrycia
Patrycja
Patty
Paula
Paulien
Paulina
Pauline
Paxlynn
Paz
Pearl
Pebbels
Pebbles
Peggy
Pei-Ling
Peivin
Peiying
Pel
Pelda
Peli
Pelin
Pèlin
Pellin
Pelsin
Pem
Penelope
Penélope
Pennyleen
Peony
Pepien
Pepper
Percilla
Peri
Perihan
Perla
Pernille
Perou
Persia
Peterke
Peternella
Petra
Petrie
Petronella
Peyvin
Phaedra
Phannarai
Phanthira
Phara
Phariëll
Phebe
Phébe
Phedra
Pheebe
Pheeby
Pheliene
Pheline
Phéline
Phenenna
Phi
Phil
Phila
Philar
Philein
Phileine
Philemijn
Philene
Philène
Philenne
Philhène
Philía
Philiene
Philijne
Philine
Philipien
Philipine
Philippa
Philippine
Philo
Philomene
Philomène
Philomijn
Philou
Philyne
Phine
Phoebe
Phoebé
Phoeby
Phoenix
Phoo
Phuong-Anh
Phylene
Phylicia
Phyllis
Phyre
Pia
PiaFleur
Pieke
Pien
Piene
Piera
Pieta
Pieternella
Pietertje
Pietje
Piëtra
Pietronella
Pietsje
Pilar
Pilett
Pim
Pina
P?nar
Pink
Pip
Pippa
Pippelot
Pippi
Piraye
Pitou
Pleun
Pleunie
Pleuntje
Plien
Pluun
Poi
Pola
Polina
Polleke
Pollux
Polly
Pom
Pomme
Pommelijne
Pooja
Poorany
Poppy
Portia
Prabjot
Pracheeta
Prachi
Pradeepkumar
Prashanti
Precious
Precious-Jewel
Preeti
Prescilla
Prescillia
Presilla
Presley
Princes
Princess
Princesse
Princoquola
Prisca
Priscilla
Priscillia
Prisha
Prisilla
Priska
Pritika
Priya
Priyanjali
Prya
Pua
Puck
Puk
Pukk
Punk
Pup
Purdey
Puriya
Pyke
Pyoung-An
Pytrich
Pytsje
Terug naar letteroverzicht
Qama
Qamar
Qhailey
Qi
Qian
Qiana
Qiandra
Qiara
Qimaira
Qing
Qingyu
Qishaidee
Qiyann
Qsayra
Quanita
Quarianta
Queendjely
Queenelyz
Queenisha
Queenli-Yen
Queennisha
Quences
Quenn
Quente
Quen-Tesely
Quently
Querelle
Querine
Quérine
Queste
Quiana
Quiannah
Quichain
Quijonah
Quillaisa
Quinaisha
Quincey
Quincy
Quinda
Quinesha
Quinn
Quinsy
Quinta
Quinte
Quintey
Quinty
Quique
Quirine
Quisantely
Quishana
Quiyana
Qulan
Quliëna
Quoreesha
Qurat-ul-Ain
Quyane
Qùynh
Qwen
Qylana
Terug naar letteroverzicht
Raabia
Raafie
Raajii
Raania
Raaz
Rabab
Rabi
Rabia
Rabia-Naz
Rabija
Rabiya
Rachael
Rachaël
Rachana
Rachel
Rachèl
Ráchel
Rachell
Rachella
Rachelle
Rachida
Rackel
Radaëcha
Radely
Radha
Radharanie
Radhika
Radiana
Radjenie
Radjina
Radoua
Raechel
Raeesa
Raëli
Raell
Raeven
Rafaela
Rafaèla
Rafaella
Rafaèlla
Rafaëlla
Raffaella
Rafi
Rafiha
Rafika
Rafke
Ragél
Ragna
Rahaely
Rahaf
Rahiema
Rahima
Rahime
Rahma
Ra'ifah
Raihana
Raila
Raisa
Raïsa
Raisha
Raïsha
Raishantely
Raïshella
Raisie
Raissa
Ra'Issa
Raïssa
Raiya
Raiyan
Raiza
Raizy
Raja
Rajae
Rajeshwarie
Rajhana
Rajna
Rajwant
Rakhi
Rakshaan
Ralina
Raluca
Ralycia
Rama
Ramadana
Ramaissa
Ramatoulie
Ramatulai
Ramina
Ramira
Ramona
Ramya
Rana
Rânâ
Rãnã
Ranaia
Rananur
Rand
Randa
Randjana
Rangjung
Rani
Rania
Ranim
Ranique
Ranisha
Raniyah
Ranneke
Rannva
Ranomi
Ranomy
Ranoyah
Ranu
Ranya
Raouae
Raouan
Raouane
Raoudaa
Raphaela
Raphaella
Raphaëlle
Raquel
Raquella
Rasheady
Rasheney
Rasheny
Rashmi
Rashvi
Rauan
Rauda
Rava
Ravana
Ravayney
Raven
Ravenna
Ra-Veny
Ravi
Ravianne
Raviënska
Ravina
Ravinia
Ravza
Ravzagül
Ravzanur
Rawaan
Rawan
RawanNaimo
Rawand
Rawda
Rawen
Rawiyah
Raya
Rayaan
Rayan
Rayana
Rayann
Raychana
Raychel
Rayelle
Rayenna
Rayenne
Rayhan
Rayhana
Rayhanna
Rayja
Rayka
Rayla
Rayleevianna
Rayley
Rayma
Raymonda
Rayna
Rayne
Raynischa
Raysa
Raysheline
Rayza
Razan
Razia
Raziye
Raziyeizem
Razya
Reachel
Reah
Reaven
Rebble
Rebecca
Rebeccah
Rebekah
Rebekka
Recella
Rechailly
Rechandreylika
Re-Chély
Reda
Redet
Redeyna
Redi
Rediejella
Redona
Reejin
Reem
Reessa
Reeve
Rega
Regan
Regina
Rehaab
Rehaan
Rehna
Rehyanna
Reiertje
Reijertje
Reika
Reily
Reina
Reine
Reineke
Reinhilde
Reini
Reintje
Reisa
Reja
Rejoice
Reka
Relayssa
Relinde
Relissa
Remke
Remptje
Remy
Rena
Renad
Renaisha
Renaishely
Renate
Renaysha
Renaz
Renee
Renée
Renellia
Renisha
Rensje
Renske
Renske-Remmeltje
Renuka
Renusha
Resa
Reshika
Reshtina
Resi
Resie
Resy
Reva
Revania
Revi
Revlin
Revna
Rexhina
Reyhan
Reyhana
Reyna
Reyyan
Reza
Réza
Rézanne
Rezhna
Rezien
Rhachantie
Rhana
Rhayne
Rhea
Rhesa
Rheza
Rhiann
Rhi-Ann
Rhianna
Rhianne
Rhiannon
Rhilana
Rhoanne
Rhoda
Rhôda-Romée
Rhodé
Rhodee
Rhode-Eva
Rholeen
Rhomee
Rhona
Rhubine
Rhune
Rhyanna
Rhyona
Ria
Rian
Riana
Rianca
Rianna
Rianne
Rica
Richa
Richaira
Richaniya
Richarda
Richayenne
Richeline
Richella
Richelle
Richenely
Richenera
Richilor
Richlyn
Richnaë
Ricki
Ricky
Rida
Rie
Riek
Rieke
Riekje
Rieky
Riele-Mae
Riëlle
Riemda
Riemkje
Rieneke
Riënne
Rieske
Rifka
Rignaijely
Rigtje
Rihaab
Rihaam
Rihab
Riham
Rihana
Rihane
Rihanna
Rihem
Rijjah
Rijktje
Rijna
Rijneke
Rijsaira
Rika
Rikke
Rikki
Rikkie
Rikst
Rikza
Rilana
Rilène
Riley
Ri'lisha
Rim
Rima
Rimas
Rime
Rimke
Rina
Rinaad
Rinaygela
Rinaysa
Rince
Rinda
Rineke
Rinesa
Rinitha
Rinke
Rinkje
Rinne
Rinske
Rinthe
Rinya
Rio
Riona
Ris
Risa
Risanne
Risha
Rishainy
Rishana
Rishayna
Rishena
Rishenna
Rishentely
Rishika
Rissa
Ristana-Luana
Rita
Ritaje
Ritej
Ritte
Riva
Rivaya
Rivaynie
Rive
River
River-Jo
Riviennely
Rivka
Rixeline
Rixt
Rixta
Riya
Riyaan
Riyan
Riyana
Riyanah
Riyanna
Riyanti
Riyem
Rizela
Rizgar
Rizlaan
Rizlen
Roa
Roaa
Roan
Roana
Roanne
Ro-Anne
Robabe
Robbin
Robbyn
Róben
Roberta
Robi
Robien
Robiene
Robiènne
Robiënne
Robijn
Robin
Róbin
Robina
Robine
Robinn
Róbinn
Robin-Noëlle
Roby
Roby-Lynn
Robyn
Robyne
Robynn
Robynne
Rocca
Rochelle
Rociënne
Rocío
Rodaba
Rodaina
Rodayna
Rodée
Rodestiny
Rodijna
Roebi
Roeby
Roefke
Roël
Roelie
Roelien
Roelina
Roellinda
Roelofina
Roelofje
Roeltje
Roemaana
Roemana
Roemaysa
Roemer
Roëmi
Roemjana
Roeqayya
Roguiatou
Rohdé
Rohini
Rohmayla
Roida
Roïnda
Rois
Róis
Roisa
Róisín
Rojanne
Rojda
Rojdan
Rojéria
Rojin
Rojîn
Rojina
Rokaya
Rokeje
Rokia
Rokiea
Roksana
Rolinda
Rolisha
Rolita
Roma
Romaina
Romaine
Romaisa
Romaisae
Romaisha
Romaissa
Romaissae
Romana
Romanzha
Romayla
Romaysa
Romaysae
Romaysah
Romaysha
Romayssa
Romayssae
Romee
Romeé
Romée
Roméé
Romeijn
Romeijne
Romeisa
Romeisha
Romesa
Romey
Romeysa
Romi
Romie
Romijn
Romijne
Romiliya
Romina
Rominke
Romisa
Romisha
Romkje
Rommy
Romy
Romyella
Romyn
Romyna
Romynke
Rona
Ronah
Ronak
Ronalde
Ronay
Ronayska
Ronaz
Ronelle
Roni
Ronia
Roniëla
Ronika
Ronisha
Ronita
Ronja
Ronne
Ronni
Ronnysha
Rony
Ronysha
Roos
Roos-Anne
Roosie-belle
Roosje
Roos-lin
Roosmarie
Roosmarijn
Roos-Marijn
Roots
Rooz
Roqayah
Rory
Rosa
Rosa-Anna
Rosabella
Rosa-Isabella
Rosaka
Rosa-Lee
Rosalena
Rosaley
Rosali
Rosalia
Rosalie
Rosalieke
Rosalien
Rosalijn
Rosalin
Rosa-Lin
Rosalina
Rosalinda
Rosalinde
Rosaline
Rosalinn
Rosaly
Rosalyn
Rosalyne
Rosalynn
Rosa-Lynn
Rosalynne
Rosalyta
Rosamaria
Rosa-Maria
Rosamaryn
Rosan
Rosana
Rosanie
Rosanna
Rosanne
Rose
Roseanna
Roseanne
Rose-Anne
Roselie
Roselieke
Rose-Lieke
Roselien
Rose-Lin
Roselinde
Roseline
Rosella
Roselyn
Roselynn
Rose-Lynn
Rosemarie
Rosemarijn
Rose-Marijn
Rosemary
Rosemerlijn
Rosette
Rosey
Roshana
Roshani
Roshanne
Roshni
Rosie
Rosien
Rosiënnely
Rosina
Rosine
Rosita
Rossa
Rossana
Rosslynn
Roswitha
Rosy
Roua
Rouaa
Rouaida
Rouda
Roudaina
Roufayda
Rouguiatou
Roukaya
Roumaissa
Roumaissae
Roumaysa
Roumayssa
Roux
Roviënna
Rovinga
Rowaida
Rowainey
Rowan
Rowayda
Rowedah
Rowen
Rowèn
Rowena
Rowenaly
Rowie
Rowina
Rowinza
Rowshayna
Rowy
Rowyn
Rox
Roxan
Roxana
Roxane
Roxann
Roxanna
Roxanne
Rox-Anne
Roxeanna
Roxeanne
Roxsairah
Roxsanne
Roxsenn
Roxy
Roya
Royce
Royjenica
Roza
Rozalie
Rozalin
Rozalynn
Rozamund
Rozan
Rozanna
Rozanne
Rozaria
Rozebelle
Rozeke
Rozelin
Rozèlin
Rozella
Rozemarie
Rozemarije
Rozemarijn
Rozemarijne
Rozemarijntje
Rozemijn
Rozerin
Roziena
Rozina
Rózsa
R'Shaely
Ruba
Rubaina
Rubeesa
Rubeina
Rubina
Ruby
Rubya
Ruby-Lynn
Rü-chainny
Ruchama
Rudaynah
Rudèsely
Rudy
Rue
Ruéfany
Rüenice
Rufiënty
Rugsar
Ruhne
Rui
Ruiqi
Rujaitu
Ruken
Rukija
Rukiye
Rukshana
Ruma
Rumaisa
Rumaysa
Rumeysa
Rümeysa
Rumishaldra
Runa
Rune
Rûne
Ruoh
Ruqaya
Ruqya
Rusety
Rushainy
Rushennelys
Rute
Ruth
Ruthina
Ruthshella
Ruveyda
Rüveyda
Ruwaida
Ruwaydah
Ruweyda
Rüya
Ryandra
Ryanka
Ryanna
Ryanne
Ryaquinshellinne
Ryesha
Rylana
Rylee
Terug naar letteroverzicht
Saabariina
Saabirah
Saadhana
Saakje
Saakshi
Saanvi
Saapke
Saar
Saarah
Saartje
Saba
Sabae
Sabah
Sabarina
Sabien
Sabijn
Sabina
Sabine
Sabira
Sabrin
Sabrina
Sabrine
Sabriyah
Sabyla
Sacha
sacha
Sacha-Sofia
Sade
Sadé
Sadet
Sadie
Sadija
Sadiye
Saelsabile
Saènne
Safa
Safâ
Safaa
Safae
Safana
Safanja
Safee
Saffana
Saffanah
Saffira
Saffirah
Saffiya
Saffron
Safia
Safiatou
Safiena
Safiënsa
Safiera
Safina
Safira
Safiya
Safiyah
Safiye
Safiyya
Safiyyah
Safoera
Safora
Safron
Safwa
Saga
Sagal
Sagana
Sage
Sahaana
Sahaar
Sahar
Sahara
Saheda
Sahida
Sahiti
Sahra
Saïbatou
Saida
Saïda
Saidah
Saiee
Saige
Saïme
Saïna
Sainthavi
Saira
Saisha
Saiyeesha
Saja
Sajana
Sajda
Sajia
Saki
Sakina
Sakura
Salaua
Saleena
Saleisha
Salema
Salena
Salene
Salha
Sali
Saliesha
Saliha
Salima
Salimah
Salin
Salina
Salisha
Salix
Sally
Salma
Salome
Salomé
Salomea
Salomi
Saloua
Salsabiel
Salsabil
Salssabiel
Salto
Salwa
Sam
Säm
Sama
Samaa
Samah
Samahir
Samaira
Samaire
Samaja
Samanda
Samanta
Samantha
Samantha-Joanne
Samar
Samara
Samaria
Samarinde
Samay
Samayra
Sameliena
Samenta
Samhita
Samia
Samijn
Samilla
Samira
Samirah
Samirra
Samiya
Samm
Sammi
Sammia
Sammie
Sammie-Lou
Sammy
Sammy-Jo
Sammy-Yo
Samoa
Samona
Samora
Samra
Sam-Sophie
Samuela
Samuella
Samya
San
Sana
Sanaa
Sanae
Sanam
Sanaya
Sanda
Sanderijn
Sandhya
Sandi
Sandjana
Sandjna
Sandora
Sandra
Sandrina
Sandrine
Sandy
Sanela
Sanem
Sania
Sanije
Sanisha
Saniya
Saniyah
Saniye
Sanja
Sanjana
Sanjeena
Sanjoli
Sanmaria
Sanmy
Sanna
Sänna
Sannah
Sanne
Sanne-An
Sanne-Janette
Sanneke
Sanne-Maaike
Sanne-Marith
Sannemieke
Sanne-Mijs
Sanny
Santana
Santaya
Santhoshi
Santhya
Santiago
Santina
Santosha
Santusha
Santyn
Sanya
Saoirse
Saona
Saphia
Saphira
Sapna
Sapphira
Saqueeny
Sara
Sára
Sara
Sara-Alicia
Sara-antonia
Sara-Fay
Sarah
Sarah-Abiguail
Sarah-Anna
Sarah-Esmée
Sarah-Jane
Sarah-Lee
Sarah-Scarlett
Sarai
Saraï
Sara-Jane
Saralee
Saralie
Sara-Louise
Sara-Lynn
Saramay
Saran
Sarana
Saranne
Saraphina
Sarata
Saraya
Sare
Sarea
Sarena
Sarenity
Sari
Sarice
Sarin
Sarina
Sarinah
Sarisha
Sarissa
Sarita
Sarith
Saron
Saroni
Saroya
Sàrra
Sarragh
Sarrah
Sarrinah
Sarvani
Sas
Sascha
Sasha
Sasja
Saske
Saskia
Sassa
Satareh
Sathana
Satine
Satinka
Satsuki
Sava
Savanna
Savannah
Saviera
Savina
Savine
Savira
Sawardy
Sawsan
Saya
Sayaline
Sayana
Sayani
Sayany
Saydi
Sayen
Sayèn
Sayena
Sayenna
Sayenne
Sayentheley
Sayeste
Sayra
Sayuri
Sazie
Scarlett
Scarlette
Schadriescha
Schilo
Scomeylia
SeanaEden
Sebile
Seçil
Seda
Séda
Sedanur
Sedef
Seden
Sedia
Sedie
Sedra
Seëra
Seerske
Sefani
Sefanja
Sefanjah
Sefanya
Sefika
Segen
Ségolène
Seher
Šeherzada
Sehri
Seïra
Sela
Selah
Selay
Selen
Selena
Selene
Selène
Sélène
Seleni
Selestina
Selicha
Selie
Selihom
Selikke
Selin
Selina
Sélina
Selinay
Seline
Selin-Fazile
Selisha
Selka
Selke
Sellie
Selma
Selver
Selyna
Sem
Sema
Semahat
Semai
Semani
Semanur
Sementha
Sèmèria
Semiha
Semm
Semma
Semme
Semmie
Semmy
Semmy-Jo
Semona
Semra
Sen
Sena
Senagül
Senah
Senanur
Senay
Senay
Senayla
Senem
Senemnur
Sengül
Senja
Senle
Senn
Senna
Sennah
Senne
Sennia
Senoa
Sensabilla
Sensabille
Sensi
Senza
Seo
Sep
Séphine
September
Sera
Serafina
Serah
Sérah
Seraja
Serana
Séraphina
Seraphine
Seray
Sercem
Serena
Serenay
Serenity
Sereyna
Sereyvathna
Serife
Serife
Serifetul
Serina
Serine
Serissa
Serli
Serlynn
Sermin
Serna
Serpil
Serra
Serralin
Servaise
Sesanne
Setara
Setia
Seundus
Sévaijra
Seval
Sevanya
Sevcan
Sevda
Sevdalina
Sevde
Sevdegül
Severine
Sevgi
Sevgul
Sevilay
Seville
Sevim
Sevimceren
Sevin
Sevval
Sevval
Sewal
Seyda
Seyma
Seyma
Seyran
Sezen
Shabine
Shabnam
Shachar
Shacina
Shada
Shadaiyah
Shadely
Shadi
Shadia
Shadira
Shadjienayra
Shadlin
Shadlyn
Shady
Shadya
Shaëlle
Shae-Lynn
ShÆnna
Shaertee
Shafa
Shafiya
Shahad
Shahana
Shahd
Shahina
Shahinaz
Shahira
Shahirah
Shahzana
Shahzanan
Shai
Shaiel
Shaifiani
Shaifiania
Shaila
Shailey
Shaimae
Shaira
Shaiwendy
Shaiy
Shaïza
Shaja
Shajen
Shaked
Shakeela
Shakina
Shakinah
Shakira
Shakti
Shaleisa
Shalena
Shaleyna
Shalima
Shalisha
Shalissa
Shalita
Shaliyaah
Shaliyah
Shalize
Shalomi
Shalona
Shaloni
Sham
Shamaica
Shamara
Shamarr
Shamaryia
Shamaya
Shamella
Sha-meneé
Shamika
Shamila
Shamim
Shaminee
Shamira
Shamita
Shamla
Shams
Shamsa
Shamyla
Shana
Shanae
Shanaia
Shanaila
Shanaira
Shanaisha
Shanaja
Shanaya
Shanayda
Shanaz
Shandi
Shandreily
Shandrelley
Shandrulysa
Shandymee
Shaneelly
Shanégail
Shaneila
Shanelley
Shanena
Shani
Shania
Shanïa
Shaniah
Shanice
Shanicia
Shanida
Shanieva
Shaninka
Shaniqa
Shanique
Shanisha
Shanissya
Shanita
Shaniva
Shaniya
Shaniyah
Shanna
Shannah
Shanna-Lisa
Shannayah
Shannen
Shannon
Shanoa
Shanoby
Shanon
Shanona
Shanté
Shantee
Shantel
Shantely
Shanti
Shantie
Shantijana
Shantiney
Shanty
Shanulya
Shanya
Sharada
Sharadena
Sharadjni
Sharai
Sharaisa
Sharalyn
Sharana
Sharane
Sharani
Sharani-Mukti
Sharantej
Sharayah
Shar'dae
Shardely
Shardenne
Shardiënne
Shareece
Shareefa
Sharell
Sharella
Sharelle
Sharéna
Sharendza
Sharia
Sharienne
Shariënne
Sharifa
Sharifah
Sharilisha
Sharina
Sharine
Sharinella
Sharissa
Sharlena
Sharlina
Sharliviënne
Sharlize
Sharmaine
Sharmila
Sharmin
Sharmylene
Sharmylis
Sharnayomi
Sharnella
Sharon
Sharona
Sharoni
Sharonie
Sharonne
Sharony
Sharvianthaly
Sharwijnie
Sharylice
Sharyna
Shatyrah
Shaudy-ann
Shauna
Shauny
Shaury
Shauvon
Shavainly
Shavely
Shavenna
Shaveritey
Shavina
Shavon
Shavone
Shawneé
Shawntell
Shay
Shaya
Shayana
Shayara
Shayari
Shayella
Shayen
Shayendra
Shayène
Shayenna
Shayenne
Shayen-Nysha
Shayeri
Shay-Jurnelys
Shayla
Shaylee
Shay-Lee
Shayley
Shaylinn
Shaylisa
Shaylishia
Shayma
Shayna
Shaynah
Shayrelle
Shayrona
Shaza
Shazia
Sheadrian
Shealagh
Shedeana
Sheela
Sheema
Sheeraez
Sheetal
Shefali
Sheila
Sheilla
Sheima
Shekidah
Shekina
Shekinah
Shelaiga
Shelaisa
Shelayna
Sheleasha
Shelêne
Shelin
Shelina
Shelissa
Sheliya
Sheliza
Shellah
Shellendra
Shelley
Shelleyann
Shelly
Shellyna
Shelyna
Shemar
Shemeza
Shena
Shenaaz
Shenaily
Shenaira
Shenaiya
Shenasha
Shenaya
Shenayla
Shenaylee
Shenely
Sheng
Shenine
Shenna
Shenne
Shennemara
Shenoa
Shenya
Shequendely
Sheraissa
Sheraley
Sheralie
Sheralina
Sherana
Sherani
Sheranie
Sheray
Sherayah
Sherayna
Sherea
Shereen
Sherell
Sherely
Sherelyn
Sherelyne
Sherena
Sheresade
Sheriandra
Sherihan
Sherihane
Sherilita
Sherilyn
Sherin
Sherina
Sherissa
Sherity
Sherlana
Sherley
Sherminely
Shernellys
Sheromy
Sheron
Sherona
Sherralynn
Sherrence
Shervanna
Sheryl
Sherylene
Sheryviëntley
Shevainely
Shevanity
Shevanna
Shevenelly
Shevita
Sheyanna
Sheyda
Sheyla
Shi-Chen
Shieren
Shifainy
Shifani
Shifra
Shila
Shimara
Shinedely
Shiney
Shiphrah
Shira
Shiragheni
Shirani
Shireen
Shir-el
Shirien
Shirin
Shirina
Shirine
Shirley
Shirly
Shirlyn
Shivaisley
Shivali
Shivalika
Shivana
Shivani
Shivania
Shivany
Shivaya
Shivendra
Shivika
Shivon
Shiwanie
Shiyena
Shlomit
Shoenaya
Shoeraya
Shomayra
Shomeka
Shona
Shonajely
Shonali
Shorene
Shoshannah
Shreeya
Shreya
Shrieya
Shriya
Shruti
Shué
Shukofa
Shumani
Shumelys
Shunowy
Shuraya
Shurcantely
Shurenska
Shuresley
Shurnaily
Shurnailys
Shuryandra
Shurylianne
Shuwensheley
Shyanne
Shyantha
Shyenne
Shylah
Shylana
Shymara
Shynise
Shyra
Si
Sia
Siahara
Sianna
Siara
Sibel
Sibelle
Sibrig
Sidelya
Sidem
Sidney
Sidra
Siebrich
Siebrig
Siedra
Siel
Sielhanna
Sielke
Sien
Siena
Siene
Sienna
Siènna
Siënna
Sienna-Faye
Sienna-Rose
Sienne
Siënne
Sientje
Siep
Siera
Siëra
Sierin
Sierra
Siërra
Sierra-Joy
Sierske
Sieta
Sietske
Sieuwke
Sieze
Sifra
Sifrah
Sigi
Signa
Signara
Signe
Sigri
Sigrid
Sigrun
Siham
Siiri
Sija
Sijeran
Sijgje
Sijke
Sijlize
Sijtje
Sil
Sila
S?la
Silagül
Silde
Sileas
Silena
Silenah
Silina
Silja
Silje
Silke
Silke-Roos
Sill
Sille
Silva
Silvana
Silvania
Silve
Silver
Silvi
Silvia
Silvie
Silvy
Silwana
Silya
Sima
Simadra
Siman
Simay
Simèl
Simge
Simisola
Simleen
Simmer
Simona
Simone
Simonette
Simonne
Simra
Simran
Simrankaur
Simranpreet
Sina
Sinadine
Sinatra
Sinda
Sindie
Sindy
Sinem
Sinne
Sinnika
Sinnit
Sinta
Sintia
Siobhan
Siobhán
Sioiyvereigne
Siomara
Sione
Sioni
Sipel
Siphora
Siphra
Sippora
Sira
Sira
Sirah
Sirani
Sirat
Sireya
Siri
Sirin
Sirin
Sirina
Sis
Sisera
Sisilia
Siska
Sissi
Sissy
Sistinari-Caitlin
Sisy
Sita
Sitara
Siva
Sivani
Siveta
Siwar
Siya
Siyansi
Siyona
Siz
Siza
Sjahnaz
Sjai
Sjalène
Sjaleya
Sjama
Sjanie
Sjanne
Sjannel
Sjarai
Sjarel
Sjehroná
Sjerodise
Sjimmy
Sjoerdje
Sjors
Sjos
Sjoukje
Sjuli
Sjuul
Sjuulke
Sjuultje
Skaay
Skadi
Sküllar
Sky
Skye
Skyla
Skylar
Skylark
Skylàr-Océane
Skylen
Skyler
Sladjana
Smedra
Smilla
Smiti
Sneha
Soad
Soe
Soehaila
Soeheela
Soeraja
Soesila
Soete
Sofea
Sofi
Sofia
Sofía
Sofie
Sofieke
Sofien
Sofija
Sofiya
Sofya
Sohailly
Sohani
Sol
Sola
Solaine
Solana
Solanche
Solane
Solange
Solanoushka
Solaya
Sólayn
Soldyviënne
Soleil
Solena
Solène
Solenne
Sóley
Solhey
Soliana
Solien
Solina
Soline
Solis
Solonge
Solveig
Solveigh
Solvej
Sølvi
Solyana
Soma
Soman
Somaya
Somer
Somia
Sona
Sonaiya
Sonam
Songül
Söngül
Sonia
Sonila
Sonja
Sonya
Sophé
Sophia
Sóphia
Sophia-Soleil
Sophie
Sophie-Claire
Sophie-Coco
Sophie-Evi
Sophie-Gerdien
Sophie-Karlijn
Sophieke
Sophie-Louise
Sophie-Marie
Sophy
Sophya
Sophyna
Sorailey
Soraiya
Soray
Soraya
Sorayah
Sorcha
Sorel
Sorena
Soriss
Soro
Sorsha
Sotiria
Souad
Soubrayenne
Soufia
Soufiane
Souha
Souhaila
Souhela
Soukaina
Soulia
Soumaiya
Soumaya
Soumia
Soumiya
Soundous
Soundousse
Souraya
Souris
Sowyen
Sriny
Stacey
Stacey-Lee
Stacie
Stacy
Star
StarBlanket
Stas
Stash
Stavely
Stef
Stefana
Stefani
Stefanie
Steffanie
Steffannie
Steffany
Steffi
Steffie
Steffy
Stefina
Steini
Stella
Stella-Grâce
Stelle
Stephanie
Stéphanie
Stèphanie
Stephanny
Stephany
Sterre
Sterre-Angel
Sterre-Sophie
Stevalie
Steveline
Steveneesha
Steventje
Stevi
Stevie
Stevine
Stien
Stiene
Stientje
Stijn
Stijntje
Stine
Stjarna
Stoffina
Storm
Su
Subhan
Subriènne
Suci
Sude
Sudem
Sudenaz
Sudenur
Sudiksha
Sue
Sue-Cayli
Sueda
Süeda
Sue-Dailly
Suela
Suelainy
Suelandy
Suemaya
Suenne
Suentelie
Suesanna
Suet
Sugee
Su?ra
Suha
Suhaedy
Suhaintely
Suhair
Suhayra
Suheda
Suheena
Suheily
Suheyla
Süheyla
Sukaynah
Sukhman
Sulaika
Sulef
Suleika
Suleka
Sulekha
Sulia
Sulimar
Sultan
Sultana
Sulvana
Sulyanja
Sumaja
Sumaya
Sumayanuur
Sumayya
Sumayyah
Sumeera
Sumeja
Sumeya
Sümeya
Sumeye
Sümeyra
Sumeyya
Sümeyya
Sumeyye
Sümeyye
Sumi
Sumisola
Summer
Suna
Sunaika
Sunaina
Sunaiveny
Sunanda
Sunehra
Sunidhi
Sunita
Sunna
Sunny
Sunshine
Suntella
Sunysha
Suomi
Sura
Sura
Suraya
Surayah
Sure
Suri
Surina
Surinaylis
Surinde
Surishaddai
Surya
Susan
Susana
Susanna
Susannah
Susanne
Suse
Sushmita
Susie
Susy
Sutjira
Suus
Suusan
Suusje
Suuz
Suuze
Suviëna
Suvyenne
Suyanne
Suz
Suza
Suzan
Suzanna
Suzanne
Suze
Suzet
Suzeth
Suzette
Suze-Willemijn
Suzi
Suzie
Suzy
Svea
Svenja
Svenne
Svenya
Svetlana
Svetlozara
Swan
Swasti
Swizly
Sxiana
Syam
Syana
Syara
Sybel
Sybil
Sybreg
Sybrich
Sydnee
Sydney
Syeda
Syenna
Syenne
Syërra
Syfrah
Sygrid
Syl
Sylke
Syll
Sylva
Sylvana
Sylvania
Sylvanna
Sylvi
Sylvia
Sylvía
Sylvianne
Sylvie
Symbol
Synora
Synthia
Syntiche
Syra
Syrah
Syriana
Syrith
Sysa
Syslyn
Sytske
Terug naar letteroverzicht
Taban
Tabasem
Tabasum
Tabea
Tabita
Tabitha
Taete
Taetske
Taheera
Tahesia
Tahira
Tahire
Tahiz
Tahminá
Tahne
Tahnee
Tahra
Taibah
Taihchenyra
Taihisha
Taira
Taïs
Taïsha
Taisia
Taisiya
Taïz
Tajda
Tal
Tala
Tale
Talea
Talena
Talia
Taliah
Talicia
Talien
Taliha
Talin
Talina
Talisa
Talisha
Talita
Talitha
Talitha-Joy
Taliya
Tallina
Talya
Talycha
Talysha
Talysia
Tama
Tamaira
Tamaki
Tamana
Tamanna
Tamar
Tamara
Tamarah
Tamaris
Tamaya
Tamayra
Tamia
Tamira
Tammar
Tammy
Tamzin
Tana
Tanae
Tanah
Tandaya
Tànder
Tanem
Tania
Tanicha
Tanika
Tanisha
Taniyah
Tanja
Tanne
Tanneke
Tannetje
Tanvika
Tanya
Tanyioben
Tanysha
Tara
Tara-Lynn
Taran
Taranjot
Tarawesh
Tarcia
Tariëlle
Tarisai
Tarja
Tarza
Tasabeh
Tasha
Tashana
Tashelly
Tasneem
Tasniem
Tasniim
Tasnim
Tassnim
Tatiana
Tatika
Tatjana
Tatum
Tatyana
Taura
Tavianisha
Tawan
Tawhida
Tay
Tayana
Taybou
Taycir
Tayisha
Tayler
Taylor
Taynah
Tayra
Tayshira
Teagan
Teairra
Ted
Teddie
Teddy
Tehaya
Teline
Telma
Teme
Temilola
Temnit
Tender
Tenicia
Tènisha
Tenshin
Tenzil
Tenzin
Teodora
Terenze
Teresa
Teresia
Tereza
Terezia
Teriena
Terina
Terra
Terre
Terri
Tertilla
Teruni
Tes
Teska
Teske
Tesniem
Tesnim
Tesnime
Tess
Tessa
Tessa-Lee
Tessanee
Tesse
Tessel
Tesselschade
Tessi
Tessie
Tesslynn
Tessy
Tete
Tetje
Teun
Teuni
Teunie
Teunieke
Teuntje
Texel
Teyana
Teyanna
Teyla
Tezhna
Thabitha
Thaiana
Thairisha
Thaisha
Thaïze
Thajani
Thal
Thala
Thalia
Thalicia
Thalina
Thalissa
Thalita
Thaliyah
Thalya
Thalysa
Thalysha
Thalyssa
Thamar
Thamara
Thamia
Thamilisai
Thanay-Marie
Thanh
Thanisha
Thanysha
Thara
Tharaha
Thari
Thayani
Thayshanara
Thea
Theadora
Theda
Thekla
Themba
Theodora
Theona
Thera
Theresa
Therésa
Therese
Therèse
Thérèse
Theresia
Theshany
Thessa
Theunise
Theuntje
Theyona
Thi
Thiaisa
Thialda
Thiana
Thiara
Thien
Thiese
Thijn
Thirsa
Thirza
Thirze
Thisbe
Thomai
Thomé
Thura
Thurika
Thyiara
Thyra
Thyrsa
Thyrvi
Thyrza
Thyshaeley
Tia
Tialda
Tia-Màyra
Tiamo
Tiana
Ti-anne
Tiara
Tiareh-Marie
Tiaresse
Tiba
Tibelja
Tibian
Tichayra
Ticiane
Tiemenna
Tieske
Tifaney
Tifeoluwa
Tiffanie
Tiffanny
Tiffany
Tiguidanké
Tihainelly
Tijana
Tije
Tijmanda
Tijn
Tijne
Tijske
Tika
Tikva
Tila
Tilda
Tilde
Tilia
Tille
Tima
Timi
Timika
Timna
Tina
Tinbet
Tinde
Tine
Tineke
Tinessa
Tinge
Tinghe
Tinie
Tink
Tinka
Tinke
Tinnam
Tinne
Tiny
Tiny-Elizabeth
Tira
Tirsa
Tirsza
Tirza
Tirzah
Tisa
Tishainey
Tishainy
Tishaira
Tishana
Tishandra
Tishany
Tishara
Tishayra
Tishera
Tishmara
Ti-Shona
Tisi
Tisjona
Tissa
Tivania
Tiyanni
Tjadina
Tjanne
Tjarda
Tjarwina
Tjibbe
Tjiets
Tjinta
Tjitske
Tjitske-Cornelia
Tjoe
To
Toet
Toka
Tommy
Tong
Toni
Tonia
Tonke
Tonnang
Tony
Toop
Toos
Tooske
Toove
Topanga
Tora
Tori
Tosanna
Tosca
Touiba
Tove
Tracy
Trang
Trichella
Trienie
Trientje
Trijntje
Trijntje-Tonia
Trinita
Trinity
Trisha
Trishna
Trishty
Triska
Trista
Trix
Trizzie
Troy
Trudy
Truida
Tryfena
Trynette
Trynke
Tryphena
T-Shainey
Tsing
Tsion
Tsjitske
Tsjonga
Tuana
Tuanna
Tuba
Tuce
Tuçe
Tugba
Tu?ba
Tugçe
Tu?çe
Tu?dem
Tuhana
Tuhanna
Tula
Türkan
Tusem
Tuunde
Tuvana
Tu-Yen
Tuyet
Twila
Twinke
Twirre
Twisha
Tyana
Tyara
Tyathira
Tyche
Tycka
Ty'erra
Tyhisha
Tyke
Tyla
Tynisha
Tyra
Tyrah
Tyrese-Suremy
Tyrischa
Tyrsa
Tyrza
Tysha
Tyshaina
Tyshaira
Ty-Shaira
Tyshalea
Tyshana
Tyshany
Tyson
Tzapa
Tze
Tziyona
Tz-Shiuan
Terug naar letteroverzicht
U'Dmi
Ujin
Uma
Umaya
Umayma
Umeyme
Umi
Ümmü
Ümmügülsüm
Ümmühan
Umnia
Ümran
Ümregül
Una
Uneke
Uriah-Anne
Urvashi
Urvi
Uschi
Usra
Uyiosa
Uznoor
Terug naar letteroverzicht
Vada
Vaineley
Vaishnavi
Vaisnavi
Vajèn
Valan
Valdimera
Valencia
Valente
Valentijn
Valentina
Valentine
Valeri
Valeria
Valéria
Valerie
Valérie
Válerie
Valeriya
Valery
Valesca
Valeska
Valicia
Valicya
Vallerey
Vallerie
Vallery
van
Vána
Vanamo
Vanelsan
Vanesa
Vanessa
Vanety
Vania
Vanina
Vanisha
Vanita
Vanity
Vanja
Vanna
Vannesa
Vanora
Vanshika
Vanya
Varayla
Vardiya
Varisha
Varity
Varsha
Varshana
Varusa
Varynia
Vasiliki
Vay
Vaya
Vayelle
Vayenna
V'Diangilly
Veda
Vedika
Veer
Veere
Veerle
Vega
Veije
Vela
Velicia
Velisa
Velma
Vemka
Vencedora
Venna
Vennance
Venne
Venus
Vera
Veraa
Verah
Vera-Jet
Veralie
Vera-Linh
Vera-Lynn
Veranique
Vere
Vere-Lucette
Verena
Vérène
Verily
Vero
Veroline
Veron
Verona
Veronica
Veronie
Veroniek
Veronika
Veronique
Véronique
Vesa
Ve-Shantely
Vesselinka
Vian
Viana
Viann
Vianne
Vichemely
Vichemy
Vicki
Vickie
Vicky
Vicky-Lou
Vicmerryl
Victoria
Victorija
Victorijn
Victorine
Victory
Vida
Videt
Vidushi
Vie
Viëchel
Viene
Vienna
Viénna
Viènna
Viënna
Vienne
Viènne
Viënne
Vieve
Viktoria
Vildan
Vin
Vina
Vincentia
Vincentina
Vinicia
Vinique
Vinisha
Vinood
Vinoodh
Viola
Violeta
Violetta
Violette
Violi
Viona
Viraisha
Vireel
Virgillia
Virginia
Virrie
Visanne
Vita
Vitalia
Vitalis
Vithusha
Vittoria
Viv
Viva
Vive
Vivi
Vivian
Viviana
Vivianca
Vivianne
Vivien
Vivienne
Viyan
Viyanti
Vlien
Vlin
Vlinder
Vonne
Vos
Vrenna
Vyan
Vyvera
Vyzantia
Terug naar letteroverzicht
Wafae
Wahiba
Wai-Yan
Walaa
Walae
Waleine
Walentyna
Walina
Walline
Walty
Wan
Wanawsha
Wanda
Wanessa
Waniah
Wanisha
Wanna
Wanneke
Warda
Warvin
Wasiilah
Wasila
Wassila
Wassima
Waylet
Wayonha
Wayshana
Wedah
Wedeb
Wei
Weining
Welmoed
Wen
Wencke
Wende
Wendeliene
Wendeline
Wendelynn
Wendidi
Wendl
Wendy
Wenke
Wen-qi
Weronika
Wesaal
Wesal
Whitney
Wiam
Wiame
Wid
Wida
Widad
Widiane
Wieke
Wieneke
Wienie
Wientana
Wiep
Wies
Wiesje
Wieske
Wietsche
Wietske
Wija
Wijmie
Wijnanda
Wijnie
Wijntje
Wijtske
Wikke
Wiktor
Wiktoria
Wilhelma
Wilhelmina
Wilhelmine
Wilhemina
Wilke
Wille
Willeke
Willemein
Willemiek
Willemientje
Willemijn
Willemijntje
Willemina
Willemine
Willemke
Willempje
Williana
Willianne
Willie
Willieke
Williene
Willise
Willy
Willyanne
Wilma
Wina
Winanda
Winaya
Winell
Wing
Winita
Winky
Winnie
Winona
Winta
Winy
Wira
Wirah
Wirdjana
Wisal
Wissal
Wladyslawa
Wouterina
Woutertje
Wyb
Wybrecht
Wybrich
Wybrig
Wyke
Wynona
Wyona
Wypkje
Wytske
Terug naar letteroverzicht
Xaanalou
Xafirah
Xam
Xana
Xandra
Xandrinia
Xania
Xanna
Xanne
Xante
Xanthe
Xanti
Xara
Xaria
Xarlot
Xatève
Xavana
Xavannah
Xaveria
Xavie
Xavienna
Xaviënna
Xaviera
Xaviéra
Xaviêrra
Xavina
Xaxa
Xelena
Xeleste
Xelyan
Xena
Xenegea
Xenia
Xenna
Xenoa
Xer
Xezal
Xhariëne
Xheneta
Xhesida
Xia
Xiamaina
Xiamaira
Xiamara
Xiamira
Xiana
Xiao
Xiaohan
Xiarelsa
Xifayara
Xil
Xilia
Ximena
Xin
Xin-Yen
Xiomara
Xiomy
Xira
Xitara
Xochyl
Xoë-Lynn
Xolani
Xu
Xuae
Xuan
Xuân
Xue
Xulia
Xuriya
Xuxa
Xylia
Xylondrah
Xynthia
Xyomara
Terug naar letteroverzicht
Ya
Yacintha
Yada
Yadah
Yadavi
Yade
Yadesu
Yadira
Yaedelin
Yael
Yaèl
Yaël
Yaela
Yaéla
Yaëla
Yaeli
Yaeline
Yaêlisha-Cyaneah
Yaell
Yaella
Yaelle
Yaëlle
Yagmur
Ya?mur
Yahaira
Yahna
Yahrissa
Yailah
Yaira
Yaïra
Yaïris
Yairobi
Yaisa
Yaiza
Yakien
Yakirah
Yala
Yalda
Yaleesa
Yalena
Yalenka
Yalisha
Yalissa
Yalivia
Yally
Yalou
Yalyshia
Yamaira
Yamihné
Yamila
Yamilet
Yamilla
Yamina
Yamuna
Yan
Yana
Yanah
Yanaica
Yanaika
Yanaïka
Yane
Yanell
Yang
Yangzom
Yaniek
Yanina
Yanique
Yanira
Yanisa
Yanisha
Yanna
Yanne
Yannice
Yannick
Yannicka
Yanniek
Yannika
Yannique
Yanoah
Yanoby
Yanoe
Yanou
Yanouck
Yanouk
Yanthe
Yanti
Yaprak
Yara
Yarah
Yaran
Yarana
Yarda
Yarden
Yaren
Yaril
Yarín
Yarissa
Yarna
Yaro
Yasa
Yasamin
Yasemen
Yasemien
Yasemin
Yasemin-Yarah
Yasha
Yashika
Yashila
Yashita
Yashmina
Yashomia
Yashua
Yasie
Yaslene
Yaslin
Yasline
Yaslynn
Yasmeen
Yasmen
Yasmijn
Yasmin
Yasmina
Yasminah
Yasminda
Yasmine
Yasna
Yassamine
Yassira
Yassmin
Yassmina
Yassmine
Yavi
Yaxing
Yaxira
Yazmin
Yazminda
Yazz
Yazzely
Yazzmin
Ybeliene
Ychenne
Yda
Ydjelsaa
Ydwine
Ye
Yeanicia
Yebin
Yee
Yee-Lee
Yehudith
Yeila
Yekaia
Yekaterina
Yekta
Yela
Yelana
Yelena
Yelin
Yelina
Yelinah
Yeliz
Yelke
Yella
Yemaya
Yen
Yena
Yenai
Yende
Yenna
Yennae
Yennah
Yennhi
Yennity
Yennoa
Yenoah
Yente
Yenthe
Yenthle
Yenti
Yentiana
Yentl
Yentle
Yera
Yeriël
Yesca
Yesenia
Yeshara
Yeshiva
Yesira
Yeslin
Yesmina
Yesse
Yessica
Yess-Lauren
Yesslynn
Yevonne
Yewande
Yéyaira
Yezda
Yf
Yfke
Ygge
Yi
Yichen
Yifan
Yildau
Yildiz
Y?ld?z
Yill
Yilla
Yindee
Yindey
Yindi
Yindy
Ying
Yinte
Yintel
Yinthe
Yippe
Yiqi
Yiqing
Yira
Yi-Tjun
Yitto
Yivana
Yka
Yke
Yla
Ylainah
Ylaisa
Ylana
Ylara
Yldau
Yldou
Yle
Ylena
Yléna
Yliana
Ylja
Ylka
Yllana
Ylsa
Ylse
Ylva
Ylvi
Ylza
Yma
Ymani
Ymfe
Ymie
Ymke
Ymke-Vera
Ymkje
Ymme
Ymre
Yndey
Ynes
Ynez
Ynke
Ynske
Ynthe
Yoanna
Yoella
Yoëlla
Yoëlle
Yofara
Yohna
Yokka
Yola
Yolaine
Yola-Mae
Yolanda
Yolande
Yolanthe
Yolein
Yolenthe
Yomaina
Yomairis
Yomayra
Yomba
Yomeidy
Yomna
Yonca
Yoni
Yonno
Yora
Yoraisa
Yorinde
Yorinthe
Yorisha
Yorrinde
Yosaya
Yosca
Yoshan
Yoshka
Yosra
Yossra
Youandi
Youla
Youna
Youshka
Yousra
Youssra
Yovanah
Yovanka
Ypie
Ypke
Yris
Yrsa
Ysa
Ysabel
Ysabelle
Ysaline
Ysanne
Yshiqa
Ysis
Ysra
Yteke
Ytsje
Yu
Yuan-Yuan
Yue
Yuenman
Yui
Yu-Jie
Yuka
Yuki
Yuko
Yula
Yulan
Yule
Yulia
Yuma
Yumi
Yumna
Yuna
Yuna-Lee
Yuni
Yun-Ni
Yuqiao
Yurdagül
Yurena
Yuri
Yurine
Yusra
Yüsra
Yusraa
Yussur
Yusur
Yuximi
Yva
Yvaine
Yvana
Yvanca
Yvanne
Yvet
Yvete
Yvette
Yvi
Yvie
Yviënne
Yvinne
Yvon
Yvonne
Ywenn
Ywona
Yza
Yze
Yzze
Terug naar letteroverzicht
Zaara
Zabibu
Zae
Zafanya
Zaffiyra
Zafirah
Zahara
Zahiera
Zahira
Zahra
Zahraa
Zahwa
Zaicha
Zaigeny
Zaila
Zaina
Zainab
Zaineb
Zaira
Zaïra
Zaïsha
Zajah
Zajana
Zakia
Zakiejah
Zakira
Zakire
Zala
Zalina
Zaliwe
Zalma
Zamaia
Zamani
Zami
Zana
Zandra
Zanna
Zanthe
Zaph
Zaqeena
Zara
Zarah
Zarah-Amerens
Zarah-Eve
Zara-Loïs
Zarayda
Zari
Zarife
Zarina
Zarinna
Zarmina
Zaviera
Zavira
Zaya
Zayenne
Zaynab
Zaynah
Zayneb
Zaza
Zazie
Zeba
Zece
Zeeh
Zefanja
Zefanya
Zehra
Zehragül
Zehranur
Zeinab
Zeineb
Zejneb
Zekiye
Zela
Zelal
Zelaya
Zelia
Zelie
Zeliha
Zellal
Zena
Zenab
Zenaide
Zenan
Zendagi
Zenja
Zenjebila
Zenna
Zenne
Zenza-Vita
Zenzi
Zephanja
Zerahja
Zerda
Zerelda
Zernisan
Zeta
Zetha
Zeva
Zeyline
Zeyna
Zeyneb
Zeynep
Zeynepnur
Zeysan
Zézette
Zhanqi
Zhara
Zhé
Zhendelyn
Zhenga
Zhenya
Zhi
Zhining
Zhu
Zhuo
Zi
Zia
Ziara
Zidney
Ziggy
Zihna
Zilan
Zilpa
Zilver
Zina
Zinaida
Zinat
Zine
Zineb
Zinne
Zinzi
Zinzy
Zion
Zipporah
Zisan
Zisan
Zita
Zitsli
Ziva
Zivah
Zixuan
Ziya
Ziyana
Ziyi
Ziynet
Ziyu
Ziza
Zizia
Zjilou
Zjuul
Znilda
Zoe
Zoé
Zoè
Zoë
Zo?
Zoë-Eleonore
Zoë-Jane
Zoé-Jean
Zoéla
Zoelle
Zoë-Lynn
Zoetina
Zoey
Zoëy
Zofia
Zoglina
Zohal
Zohara
Zohra
Zöhre
Zoia
Zoie
Zoila
Zola
Zomer
Zonna
Zonne
Zonne-Roos
Zophie
Zora
Zorah
Zorana
Zorina
Zoritsa
Zosha
Zosja
Zoubida
Zowey
Zowi
Zowie
Zoya
Zozan
Zsazsa
Zsófika
Zuahailey
Zubaida
Zudhelly
Zuhaira
Zuhayra
Zulal
Zülal
Zülal-Nisa
Zulaysa
Zuleyha
Züleyha
Zülfiye
Zumaya
Zumra
Zümra
Zümral
Zümranur
Zümrüt
Zunaina
Zunaira
Zunairah
Zunica
Zurrie
Zus
Zuse
Zusje
Zuwena
Zuzanna
Zwaan
Zwaantje
Zyani
Zyanne
Zyanya
Zyna
Zyneb
Zyva

Tips, suggesties, vragen?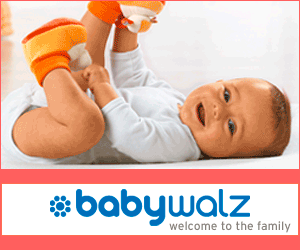 Positiemode online
Baby-Walz
Lingerie voor twee
Wehkamp
Otto
Bellyfashion
Zwangerschapsshirt
Bo mama (tip!)
Smooze speciaal voor mama
Merken positiekleding
Noppies
Future Maman
Buikbanden
Mama licious
Amoralia
Anita Materny
Bellabumbum
Bellamaterna
25 Materny Fashion
Carriwel
Carla C
Boob design
VidaVita
Queen Mum
Baby en kinderkleren
Babymode bij Baby-Walz
Kleertjes.com
Wehkamp
::
Meer baby- en kinderkleding »